Television has become, in many ways, almost cinematic. Television shows now often have large budgets that are able to put the world and character-building on a grander scale. Even if a TV show doesn't have a large-scale budget for it to be worth watching. If each episode pushes the story along or gives context to the world of the story, it's worth it. It could even be argued that telling a story through an episodic format is better for storytelling because it allows for the narrative to be fully fleshed out and not confined to the time restraints of a film.
There is a lot of hard work, dedication, and long hours put into the making of a TV show. Between the hundreds of cast and crew members, scripts that have to be written for each episode, and avoiding continuity errors, it's amazing that so many TV shows are made at all. Sometimes it doesn't come to fruition the way that the creators would have wanted it to, but when the story for a TV show comes together in just the right way, it's beautiful.
There is a wide variety of shows available now at any given time thanks to streaming services. Since there is so much television content available, it is obvious that everyone had different preferences when it comes to what is considered a good show. However, there are some shows that many people have decided are essentially flawless. With everyone's different thoughts and opinions in mind, here are a few TV shows that are considered to be basically perfect.
Related: These TV Shows Jumped the Shark Big Time
9
The Wire (2002-2008)
Seen through the eyes of both law enforcement and drug dealers, The Wire followed the drug scene on the streets of Baltimore as a microcosm of the U.S. war on drugs. The shoe also put emphasis on the influence of the people around the drug dealers and the police officers, such as politicians, the media, and even everyday citizens.
Critics and fans alike enjoyed this show to the extent that they did because of the way the writing seamlessly blended history with fiction to make the narrative relative to the time period. The writers were able to expertly dramatize the correlation between crime, social injustice, and corruption all repeatedly letting down young people and marginalized people. In addition to the bold subject, the show also had sharp yet entertaining dialogue and incredible performances.
8
Lost (2004-2010)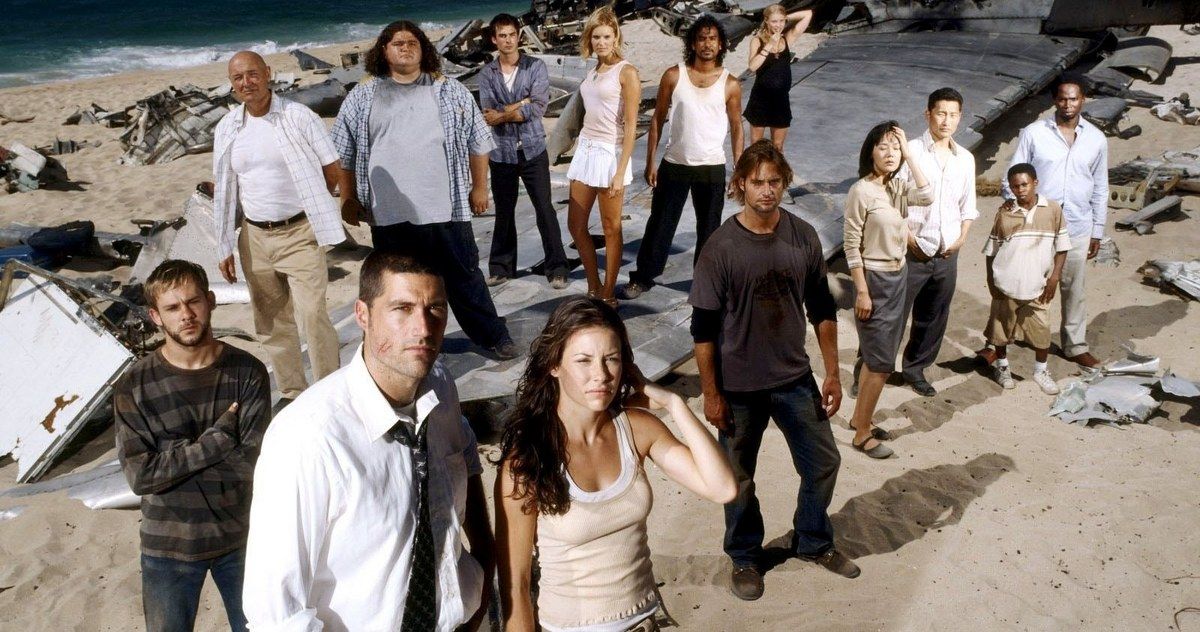 Science fiction can sometimes be a hit or miss if not executed properly, but J.J Abrams's fantasy adventure show about the survivors of a plane crash was very much a hit among TV lovers in the 2000s. Lost centered around a vastly different group of people who were the sole survivors of Oceanic Flight 815 that crash-landed on a deserted island. With little to no resources available to them, the group hastily formed a colony of sorts while attempting to find ways to escape the mysterious island.
The style in which the show was written and conceptualized was the main reason that fans tuned in each week, eager to learn more about this diverse group of people. Each episode would dedicate time to a different character to explain different areas of their lives. The episodes would also partly take place in different time periods of a character's life either through a flashback or a flash forward. This unique style was a game-changer in the television industry.
7
Law & Order (1990-Present)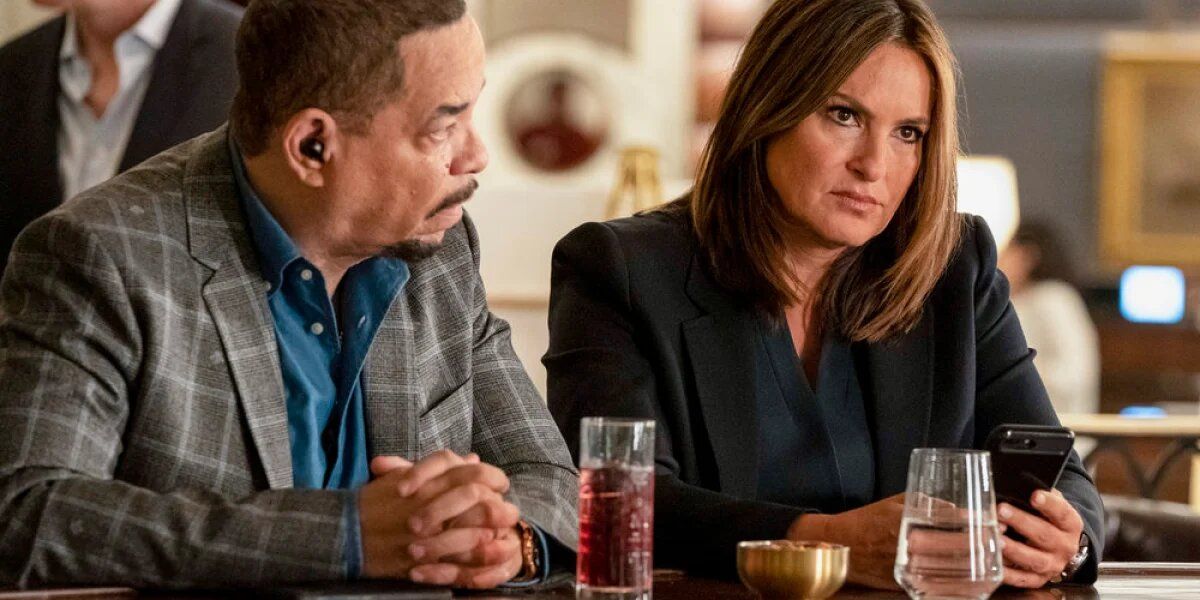 With the obscene amount of procedural dramas that have been made over the years, we don't often hear any of them referred to as "perfect". Sure, many people are fans of procedural dramas, which is why they continue to get made, but it's usually because we as human beings naturally enjoy the drama. However, Law & Order is a different breed of procedural drama. Still currently airing new episodes since its pilot episode premiered in 1990, the crime show has been a household name for over 30 years. The show was so loved that after the show supposedly ended in 2010, it was brought back 12 years later for another season and is still going strong. It has spawned multiple spin-offs, such as the extremely popular Special Victims Unit, and has remained a staple show for many fans of the genre.
Law & Order immediately distinguished itself from other crime procedurals by infusing both sides of the law together; the police who investigate crime and the lawyers who bring justice to the crime. Blending the formulas for a cop show and a courtroom drama together allowed TV viewers to catch a glimpse into our real-life legal procedures, starting from criminal and ending with a defendant.
6
The X-Files (1993-2018)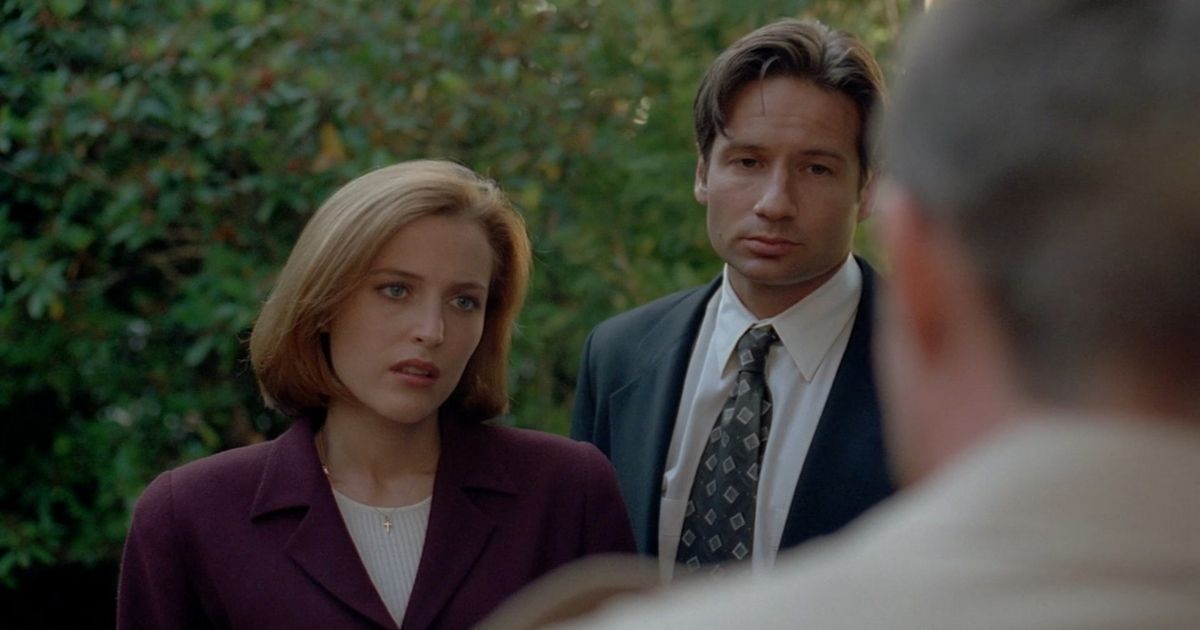 Another fan favorite that resulted in the show being brought back for another season years after the show had ended, The X-Files has cultivated a loyal following and cemented a place for itself in pop culture. The show revolves around two FBI agents, the skeptic Dana Scully and the opportunistic Fox Mulder, who tirelessly work to investigate the strange and unexplained despite hidden forces who try to impede their efforts.
One of the main reasons that the show worked so well for as long as it did was the natural chemistry between its two charismatic leads. Obviously, there was a large ensemble of talented people both in front of and behind the camera to pull off a show of this scale, but what brought viewers back each week was the interactions between Scully and Mulder. Their natural chemistry allowed the show to dive deep into conspiracy theories and the world of the supernatural while somehow grounding the show in reality.
Related: The Best Periodic TV Shows, Ranked
5
The Sopranos (1999-2007)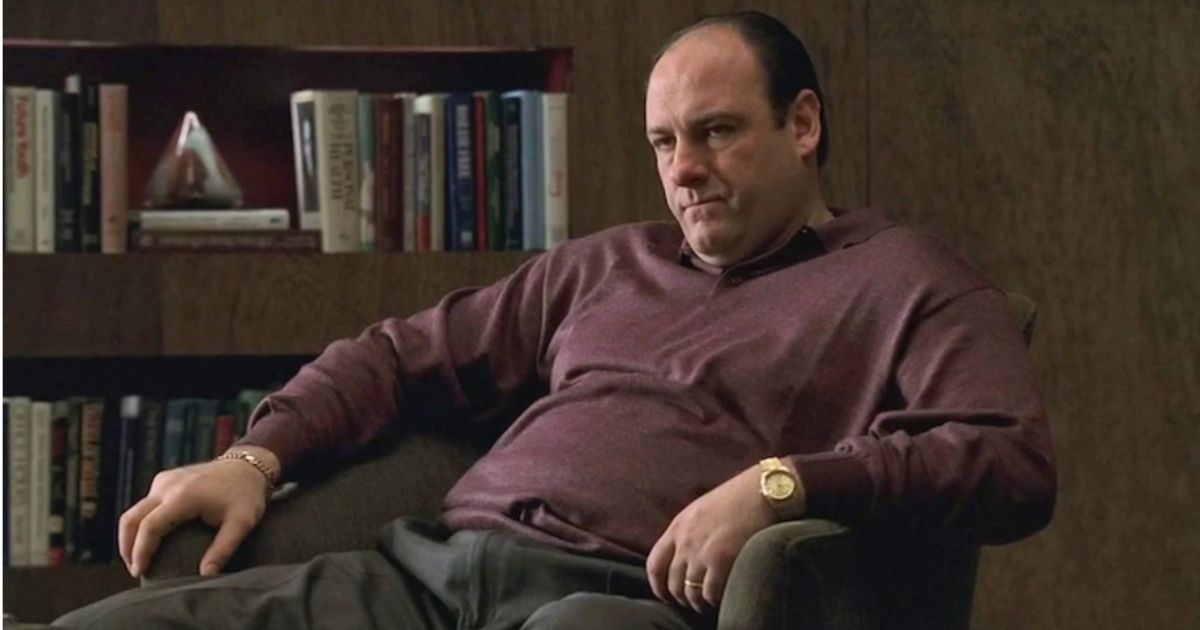 HBO's The Sopranos is often considered one of the best television shows of all time. The show centers around New Jersey mafia boss Tony Soprano, played expertly by the late James Gandolfini, as he deals with issues in both his professional and personal lives that take a toll on his mental state.
The show was already set up for success by having someone as magnetic and talented as Gandolfini play the intimidating leading man. With a cast of characters that were fully fleshed out and allowed to evolve, razor-sharp writing, and storylines that made sense for each character, it isn't surprising that so many people hold a special place in their hearts for The Sopranos. Plus, the show allowed its characters to rise and fall in ways that made the show feel both realistic and relatable.
4
Arrested Development (2003-2019)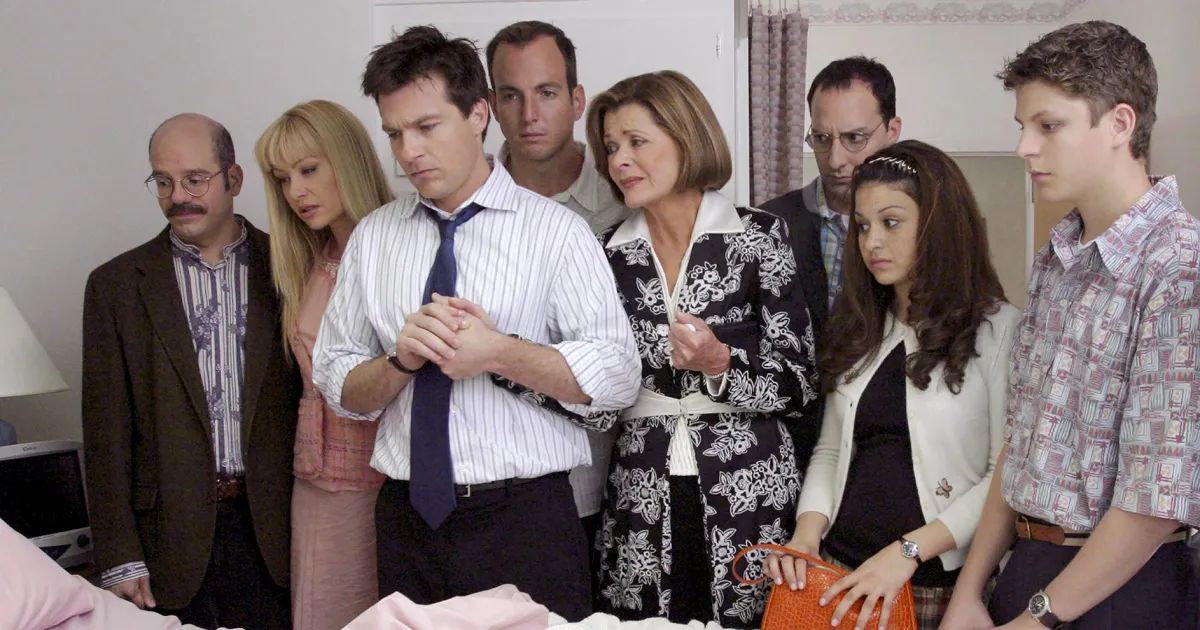 Until Netflix picked up the beloved comedy seven years after it was canceled, Arrested Development was tragically short-lived. The show never quite received the necessary ratings to keep it alive at Fox, but it proved to be a worthy show among fans when Netflix ended up green lighting two more seasons after the initial cancelation. The show follows the Bluths, a formerly rich family as they go from riches to rags when the patriarch of the spoiled clan is arrested.
It wasn't just hilarious to watch the Bluths attempt to live like average Americans and fail miserably at it, it was mostly entertaining to watch the deluded family plot against each other or try to one-up each other. The show packed in joke after joke and even had Ron Howard narrate each episode, adding a unique sense of humor to an already hilarious show. It also continuously referenced the actors' previous roles, which was not nearly as common 20 years ago as it is now.
3
Freaks and Geeks (1999-2000)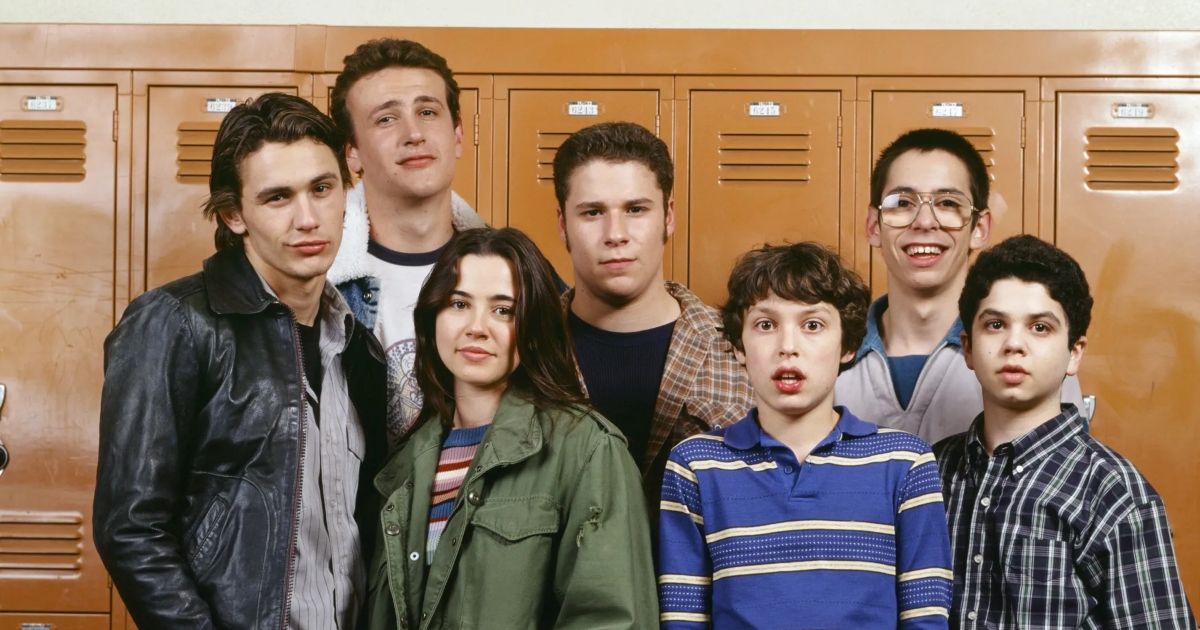 Very few shows have captured the trials and tribulations of adolescence the way that Freaks and Geeks did. Judd Apatow and Paul Feig's teenage comedy took place in a small Michigan town in 1980 and featured characters of all the various teenage stereotypes from jocks, to stoners, to band nerds. The show also perfectly captured the feel of the time through the soundtrack and set design without shoving constant references to the time period down viewers' throats.
It featured a talented cast of actors including Linda Cardellini, Seth Rogen, and Jason Segel that convincingly portray high schoolers who just want to find where they belong. The whole show was about fitting in and learning to accept yourself for who you are, and it deserved more than just one season.
2
Breaking Bad (2008-2013)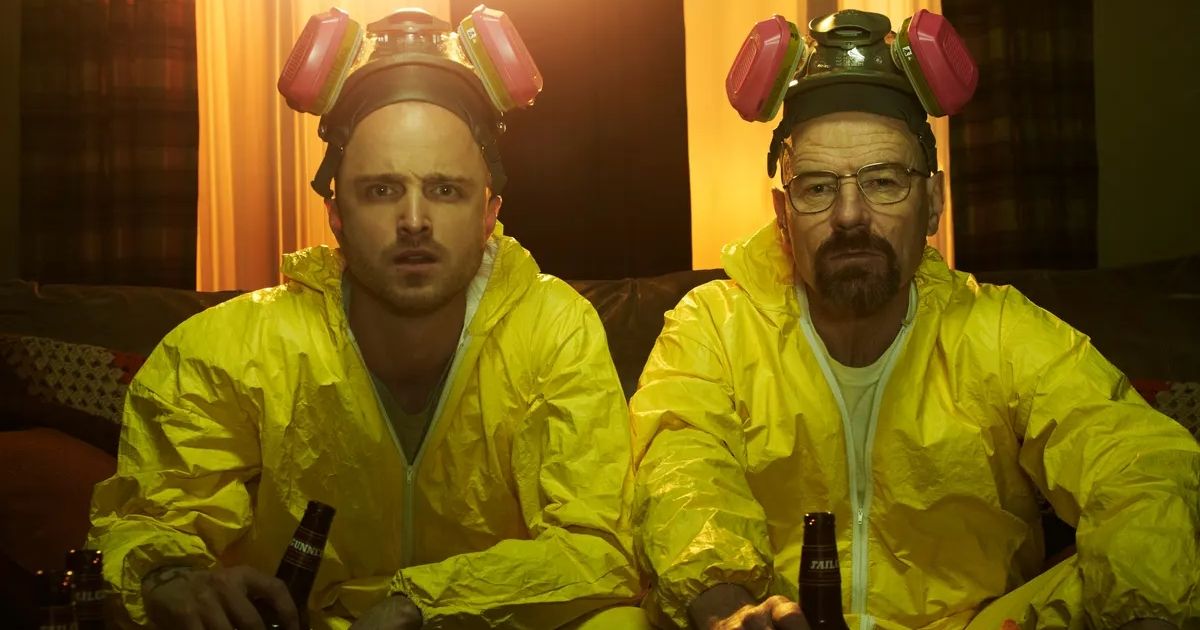 Vince Gilligan's completely original crime drama, Breaking Bad, captivated audiences for its entire five-season run with its incredibly intricate writing and multi-faceted characters. Bryan Cranston's convincing portrayal of a chemistry teacher dying of cancer turned fearsome drug lord in Walter White kept viewers at the edge of their seats each week. Cranston was no stranger to the small screen when he took on the role of Walter White, coming from shows such as Malcolm in the Middle, but his previous television roles barely hinted at his capability to play a ruthless man hellbent on making a name for himself by any means necessary. Despite knowing that White was not a good person, Cranston's raw portrayal of the character pulled viewers in and someone made them sympathize with him.
Each character on the show, whether you liked them or not, had well-rounded story arcs and enough backstory to make every character's storyline worth paying attention to. This show really had everything going for it. Highly intelligent writing, powerhouse performances, cinematography that rivaled movies, and an absolutely killer soundtrack truly made each moment of the show more exciting than the last.
1
Twin Peaks (1990-1991)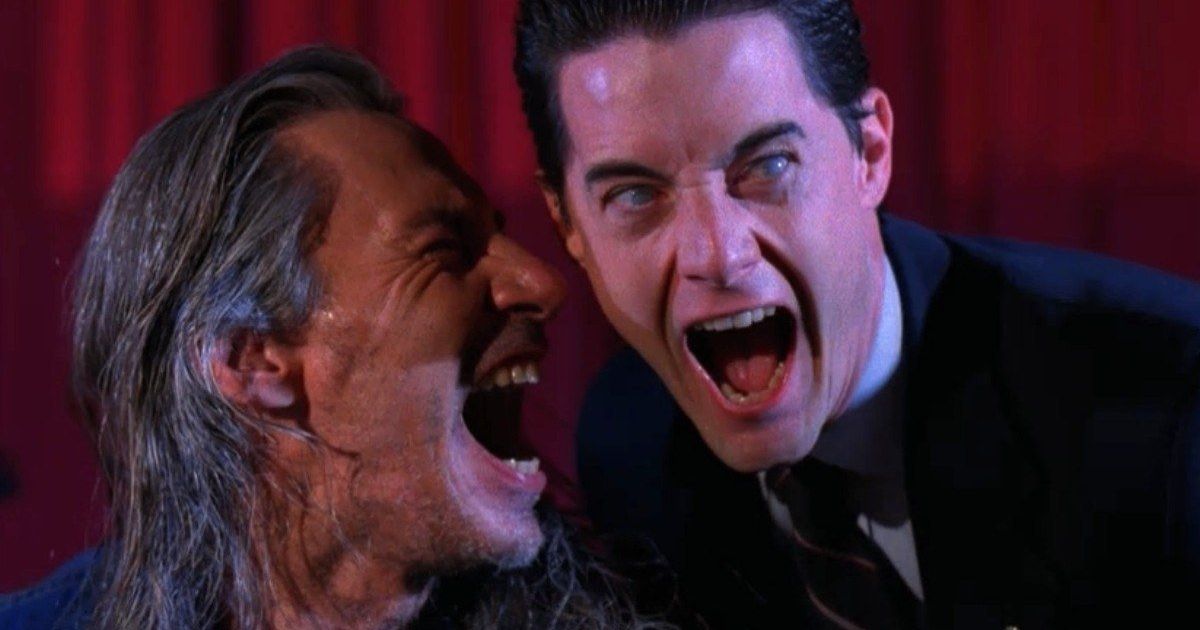 Quite possibly the first show that proved television series could truly be artistic, David Lynch's mind-bending drama paved the way for the future of television. Part soap opera parody, part murder mystery, and part bizarre nightmare, Twin Peaks was a brilliant meditation on the American dream and nostalgia. With an ensemble cast led to perfection by Kyle MacLachlan's lovable FBI agent Dale Cooper, the show centered around the fictional town of Twin Peaks as they try to figure out who killed Laura Palmer and what exactly is the sinister presence that seems to loom over the seemingly picturesque town.
Lynch is notorious for including hallucinatory dream sequences in his projects, and Twin Peaks certainly was not short on those. Each dream sequence or moment in the infamous Red Room included symbolic detail that alluded to something that either had happened or was going to happen. Even though the show was tragically short-lived, a controversial prequel film titled Twin Peaks: Fire Walk With Me was released in 1992 and in 2017, Showtime aired a beautifully strange and artistic third season called Twin Peaks: The Return, proving that the weirdly charming show solidified a place for itself in television history.