'Survive The Night' is a 2020 action thriller film starring Bruce Willis, Chad Michael Murray, and Lydia Hull. The film revolves around Rich Clark, a debased doctor who had to move his family to the countryside to live with his parents, Frank and Rachel. One night, a pair of criminals, Matthias and Jamie Granger, follow Rich back to his house and take his family hostage. Forced to operate on a wounded Matthias for his family's safety, Rich tries to find a way to keep his family alive with the help of his ex-sheriff father, Frank.
'Survive The Night' is a typical home invasion movie filled with tension and dramatic family dynamics. It portrays narratives from both the victims, the Clark family, as well as the invaders, the Granger Brothers. If you're looking for movies with similar storylines and concepts as 'Survive The Night,' here is a list of recommendations. You can find most of these movies similar to 'Survive The Night' on Netflix, Amazon Prime, and Hulu.
7. Wait Until Dark (1967)
'Wait Until Dark,' directed by Terence Young, is one of the earliest home invasion thriller films. The film stars Audrey Hepburn, Alan Arkin, Richard Crenna, and Jack Weston. After a strange encounter at the airport, Sam Hendrix acquires a doll that, unbeknownst to Sam, contains bags of heroin. A few days later, a couple of crooks, Roat, Talman, and Carlino, arrive at Sam's house when his blind wife, Susan, is alone at home. Now Susan must fend for herself in a deadline cat-and-mouse chase. If 'Survive The Night' made you curious to check out other titles from its genre, then 'Wait Until Dark' is a must-watch.
6. Die Hard (1988)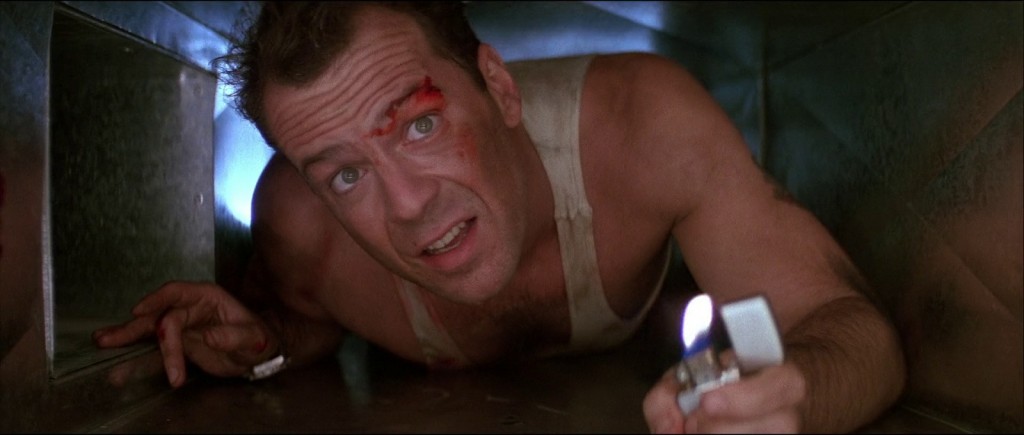 'Die Hard,' directed by John McTiernan, is an action film that stars Bruce Willis, Alan Rickman, and Bonnie Bedelia. This film is based on the 1979 novel 'Nothing Lasts Forever' by Roderick Thorp and begins the 'Die Hard' Franchise. John McClane, an NYPD Detective, is stuck in a hostage situation on Christmas Eve. Going against multiple menacing terrorists, McClane has to single-handedly take control of the place and save the civilians trapped with him on Nakatomi Plaza. Like Rich from 'Survive The Night,' John McClane also has to maneuver through a hostage situation and save his family in the process.
5. The Owners (2020)
Julius Berg's feature film directorial debut, 'The Owners,' is a mystery horror film based on Yves H. and Hermann's French graphic novel, 'Une Nuit De Pleine Lune.' The film features Maisie Williams, Sylvester McCoy, and Rita Tushingham. A group of young friends, Gaz, Terry, Nathan, and his girlfriend, Mary, break into a house of an old couple, looking to steal from their giant vault.
However, once the couple, Dr. Richard Huggins and Ellen, return home, the kids realize they might be in big trouble and that the vault holds something far more sinister than they had imagined. 'The Owners' brings a twist to the classic home invasion storyline and flips the script on the invaders turning them into the ones in danger. Besides, both movies feature dual narratives from opposite sides.
4. Villains (2019)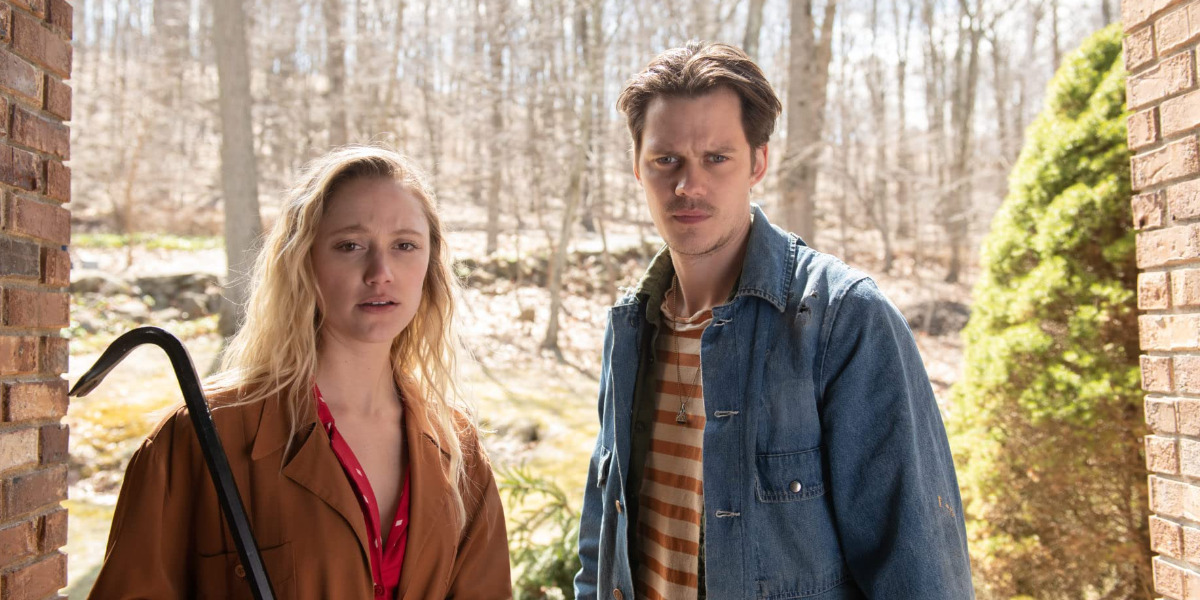 'Villains' is a black comedy horror film written and directed by Dan Berk and Robert Olsen. The film stars Bill Skarsgård, Maika Monroe, Kyra Sedgwick, and Jeffrey Donovan. The film revolves around the story of a robbery gone wrong, in which fresh-faced criminals Mickey and Jules break into a house and find a young girl chained to its basement.
When the couple tries to help the kid, they soon discover they have made a grave mistake breaking into the house of the murderous couple, Gloria and George, and their equally dangerous kid, Sweetiepie. If you're a fan of the niche genre of home invasion horror in general, then you should definitely check 'Villains' out. Though both 'Survive The Night' and 'Villains' have the same base premise of a house break-in, they bring wildly different things to the table.
3. Hostage (2005)
Directed by Florent-Emilio Siri, 'Hostage' is an action film starring Bruce Willis, Kevin Pollak, Michelle Horn, and Serena Scott Thomas. The film follows Jeff Talley, the new sheriff in a small suburban town facing a deadly hostage situation. However, the crime syndicate kidnaps Talley's wife and daughter to throw him off his game. Now, Talley, a former S.W.A.T. hostage negotiator, has to choose between saving his town or his family. 'Hostage' like 'Survive The Night' includes similar themes of family and protection and involves a protagonist who is desperate to keep his family safe from a hostile takeover.
2. Panic Room (2002)
David Fincher's 'Panic Room' is a crime thriller film that stars Jodie Foster, Kristen Stewart, and Forest Whitaker, among several others. The film follows a mother-daughter duo, Meg and Sarah, as they move into their new four-story apartment in New York. The place previously belonged to a billionaire who installed a well-equipped Panic Room into the home. However, he also left behind lucrative bearer bonds inside the house.
On Meg and Sarah's first night in the apartment, three criminals break-in in pursuit of the fortune. Like 'Survive The Night,' 'Panic Room' also revolves around a home invasion wherein a parent tries to keep their kid safe. If you're a fan of thrillers that keep you on the edge of your seat, then you will most likely enjoy 'Panic Room.'
1. Breaking In (2018)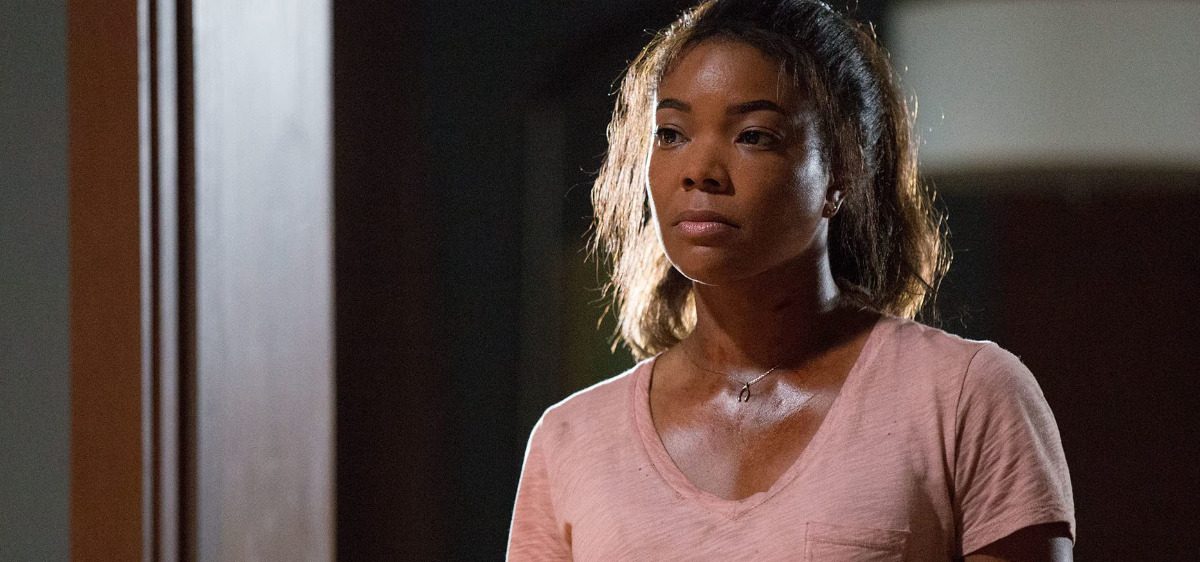 Directed by James McTeigue, 'Breaking In' is an action thriller film featuring Gabrielle Union, Billy Burke, and Ajiona Alexus, among others. It follows Shaun Russell and her kids as they travel to the countryside to visit Shaun's late father's estate. However, once they reach the destination, they realize the house already has some dangerous visitors: Crime boss Eddie, alongside his men Peter, Sam, and Duncan. Shaun barely manages to escape from the burglar's clutches and tries to figure out a way to save her kids, Jasmine and Glover. Both 'Breaking In' and 'Survive The Night' explores themes of parenthood and employ a classic savior protagonist to tell their stories.
Read More: Is Survive the Night Based on a True Story?