Movies Reviews
20 Best Animated LGBTQ+ Movies You Should Watch Next, Ranked
LGBTQ+ representation in animation has been on the rise for the past few years, but it's not nearly as accepted as we hope it would be, at least where certain major studios are concerned. Indeed, television movies, independent animators, and Japanese movies based on Mangas, for instance, have mostly been the ones allowing space for queer voices to be heard and stories to be told.
That said, in recent years, Disney and Pixar have been taking a step forward by including more queer characters and allowing them to show intimacy in the same way straight characters do. Even still, when compiling this list, there wasn't that much to choose from, but let's take a look at 20 LGBTQ+ animated movies that you should check out next.
20
Queer Duck: The Movie (2006)
Based on the web series Queer Duck, Queer Duck: The Movie was the first film to air on the gay-themed channel Logo. The adult animated film is set in the 1960s, back when queerness was still a crime. It focuses on the titular Queer Duck, who wakes up one day realizing that being gay is not worth it when everyone is so against it. He falls in love with a Broadway actress, but, during his journey, he meets different characters who are part of the gay rights movement: drag queen Rex, his lover Openly Gator, a homophobic bigoted priest, Conan O'Brien, Bi-Polar Bear. In the end, Queer Duck realizes he's gay to stay.
Related: Best Movies from LGBTQ+ Women Filmmakers, Ranked
19
Harmony (2015)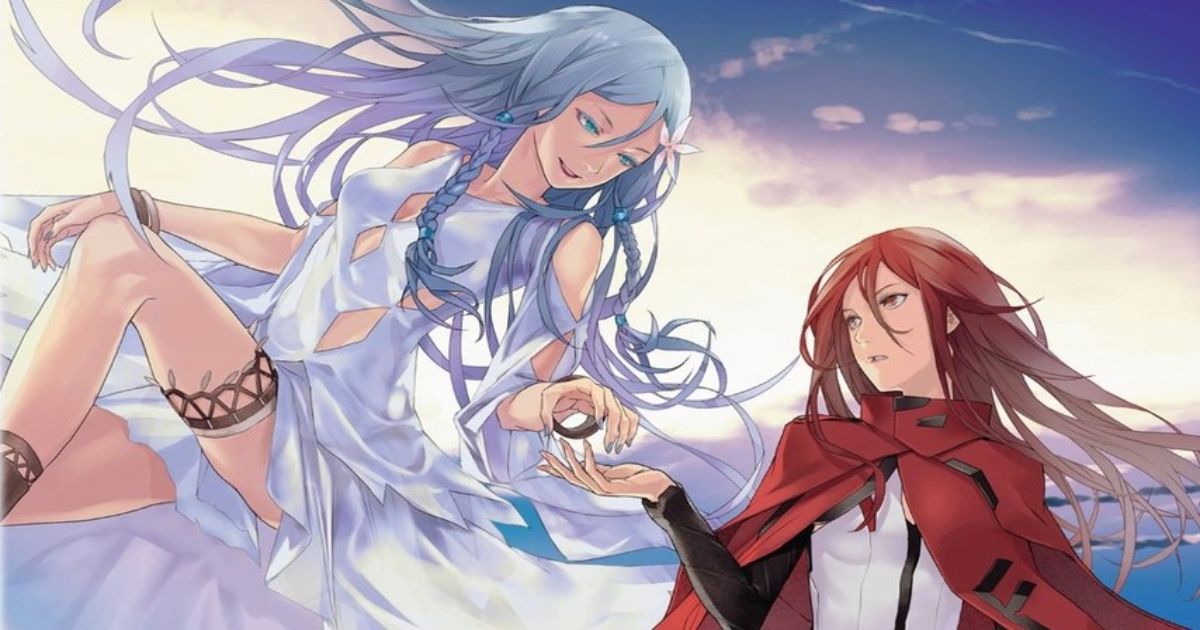 Directed by Michael Arias and Takashi Nakamura for Studio 4°C, Harmony is a Japanese animated science fiction film. Set in a futuristic world where, after many civil wars, peace has finally been established, there is no personal autonomy as society is severely controlled. Three young women fight against this idea by deciding to commit suicide together. Two of them survive, and when they meet after many years, they start learning the truth about this so-called "perfect world." The mild lesbian sensuality makes Harmony all that more tragic.
18
Out (2020)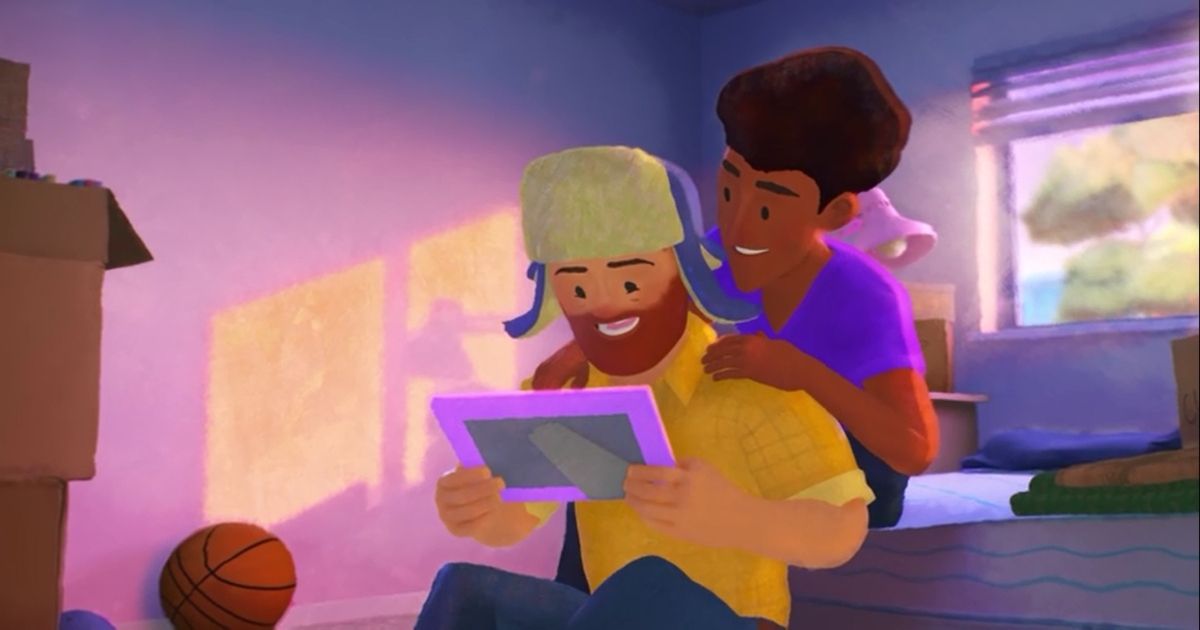 As both Disney and Pixar's first short to feature a gay main character, Out is a nine-minute-long short. It follows a man who has not yet come out to his parents. However, once he accidentally swaps mind with a dog, things get a little bit easier for him. It was shortlisted for the Oscar for Best Animated Short Film at the 93rd Academy Awards.
17
Storks (2016)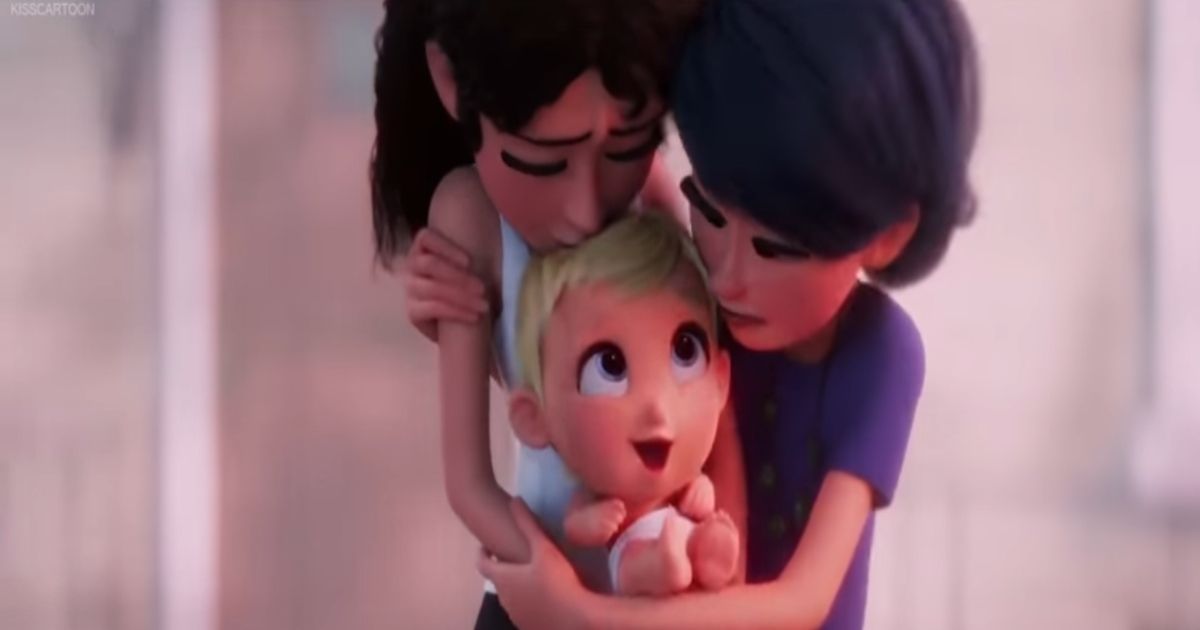 Storks is a 3D-computer-animated adventure comedy focusing on a former stork company who were in charge of delivering babies to families. The company now acts as a package delivery business instead, but that soon changes when they accidentally create a baby and are forced to bring it home. Although a "blink-and-you'll-miss-it" moment, the movie includes both a lesbian and a gay couple in the ending sequence. This was a big step in the right direction as it shows queer people as parents, which used to be frowned down upon in animation.
16
Strange World (2022)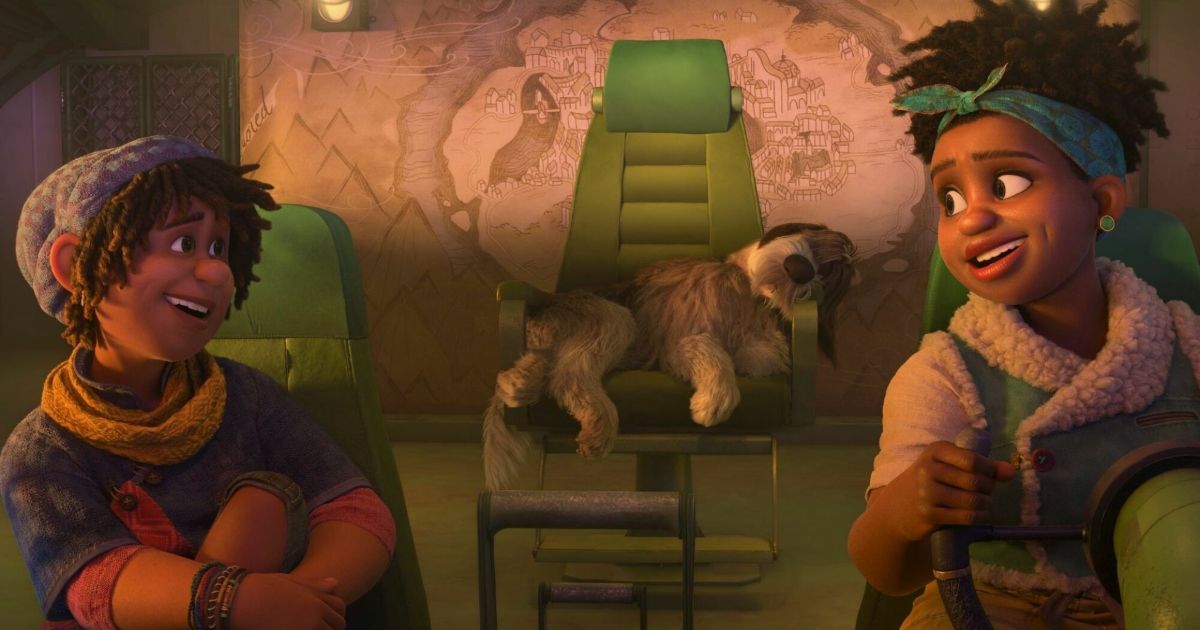 As the years pass, we can see more vivid queer representation in animation. In that sense, Strange World introduces Walt Disney Animation Studios' first openly LGBTQ+ lead character, Ethan Clade. As Disney's seventh sci-fi movie, the film follows three generations of a family who have to overcome their differences in order to save a miracle planet. Strange World offers a multicultural embrace in an exotic environment.
15
Lightyear (2022)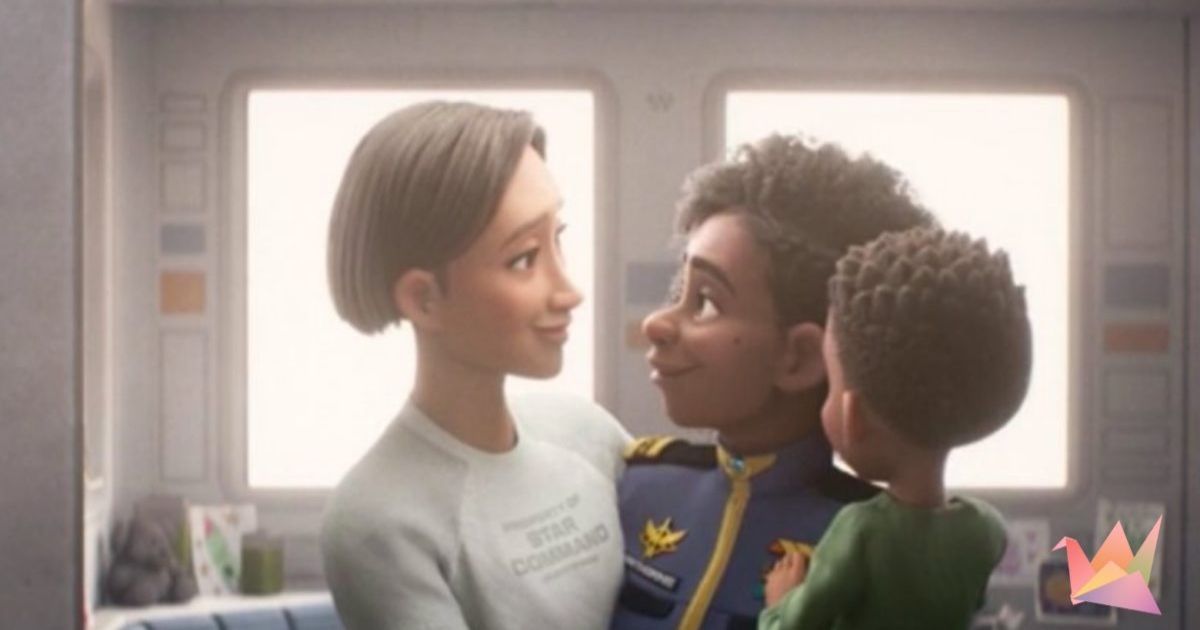 Instead of taking place in Toy Story's fictional universe, Lightyear is rather introduced as a movie that the Toy Story characters themselves have seen. It follows Buzz Lightyear as a human as he tries finding his way back home from an abandoned planet alongside his crew. The character of Alisha Hawthorne, Buzz's friend, shares a kiss with her female partner at the end of the movie, which caused the movie to be banned in many countries. What an uproar a simple kiss can cause…
14
South Park: The Movie (1999)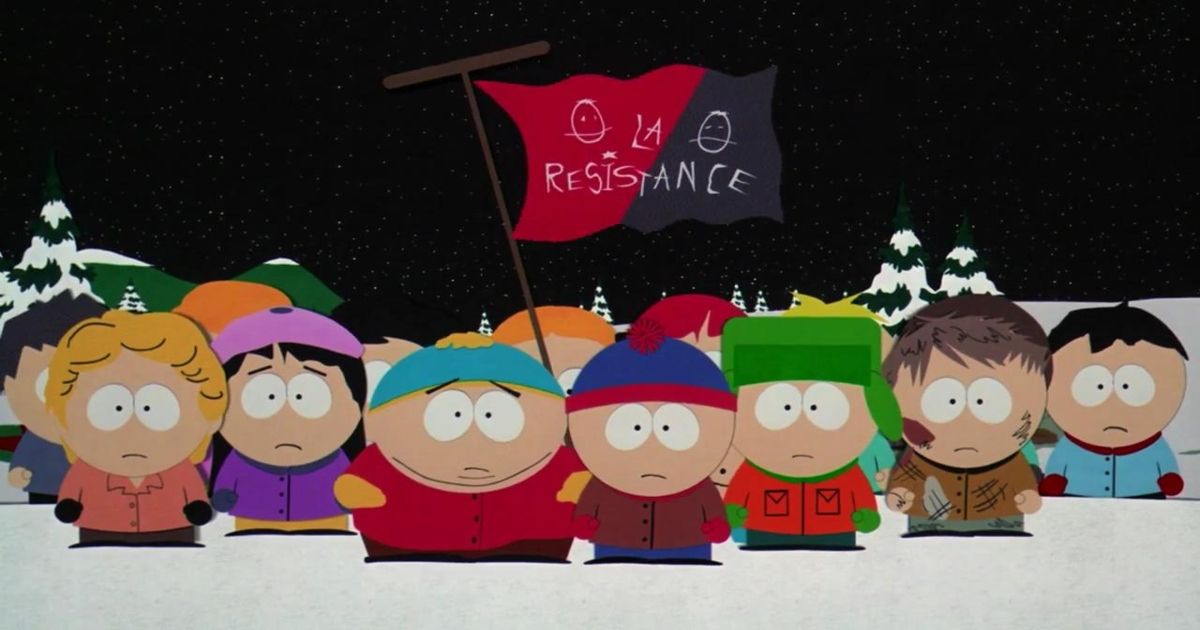 Based on the animated sitcom South Park, the plot of South Park: The Movie follows four friends who sneak into the cinema to watch an R-rated Canadian movie, after which they start swearing profusely. It causes an uproar and moral panic against Canada's influence. The movie satirizes themes of censorship and scapegoating, as well as the Disney Renaissance. South Park was already known for normalizing the gay community, but with this movie, they've put a funny twist on it by coupling Satan and Saddam Hussein.
13
Wendell & Wild (2022)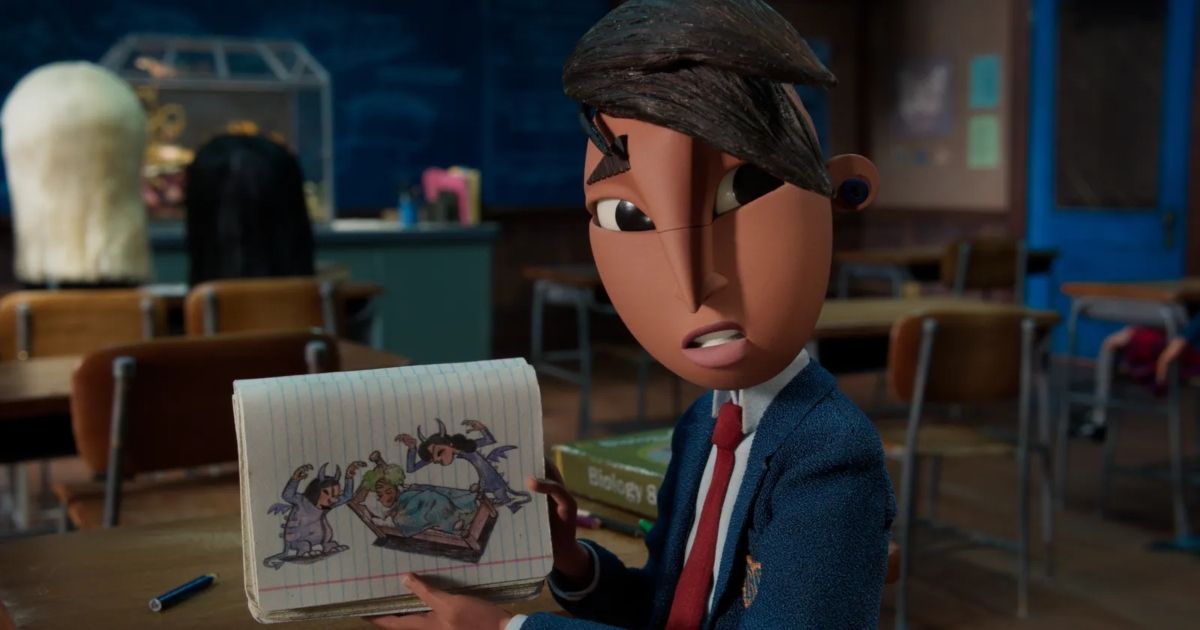 Directed by Henry Selick, from a screenplay from both Selick and Jordan Peele, Wendell & Wild is a stop-motion horror comedy. It tells the story of two devious demon brothers, who have to fight their arch-enemy. When a girl named Kat accidentally summons the brothers, chaos ensues. Kat's best friend is the first ever trans character in a stop-motion: Raúl, an artistic Latino trans boy.
12
Sausage Party (2016)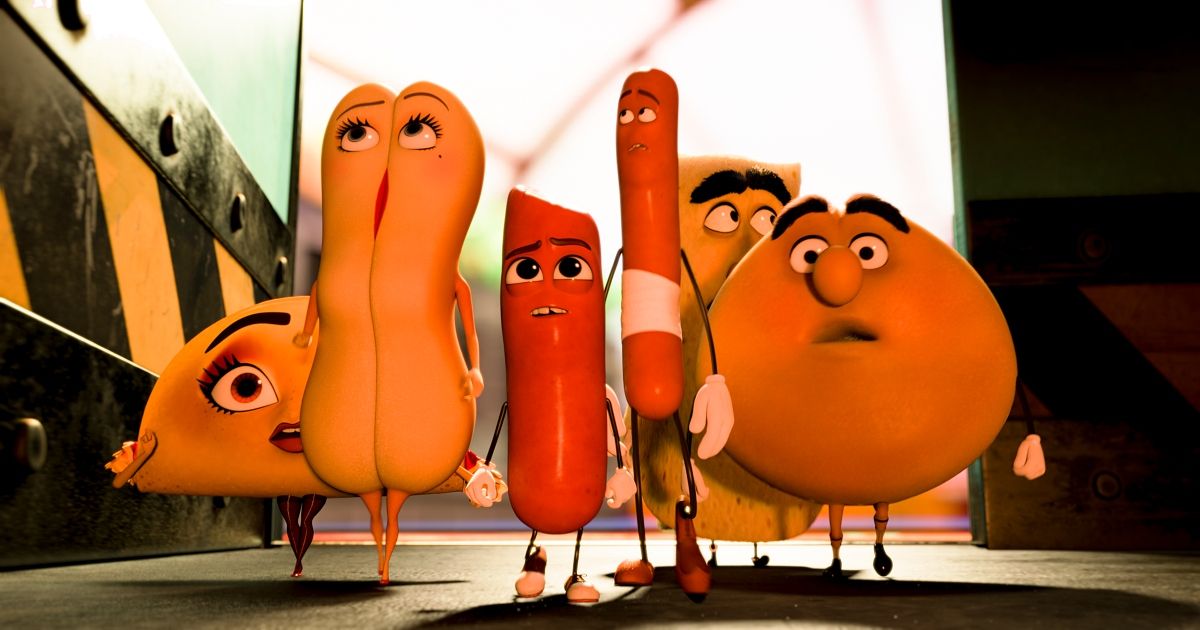 An adult computer-animated black comedy about a supermarket's food items, who realize they eventually become a meal? Sign us up. Sausage Party sees these characters trying to come up with a plan to escape their dreadful fate. The film has a lesbian character, Teresa Taco, who openly shows her affection for Brenda Bunson. It also explores bisexuality realistically, as Brenda slowly explores her sexuality.
11
Daria: Is It Fall Yet? (2000)
As the first of two film-length installments for MTV's animated series, Daria, Is It Fall Yet? chronicles the summer break of two main characters: Daria and Jane. The movie explores heteronormativity and the idea of being scared to step out of that box. Once Jane does that, she's met with disappointment when the character who went after her ends up with someone else.
10
ParaNorman (2012)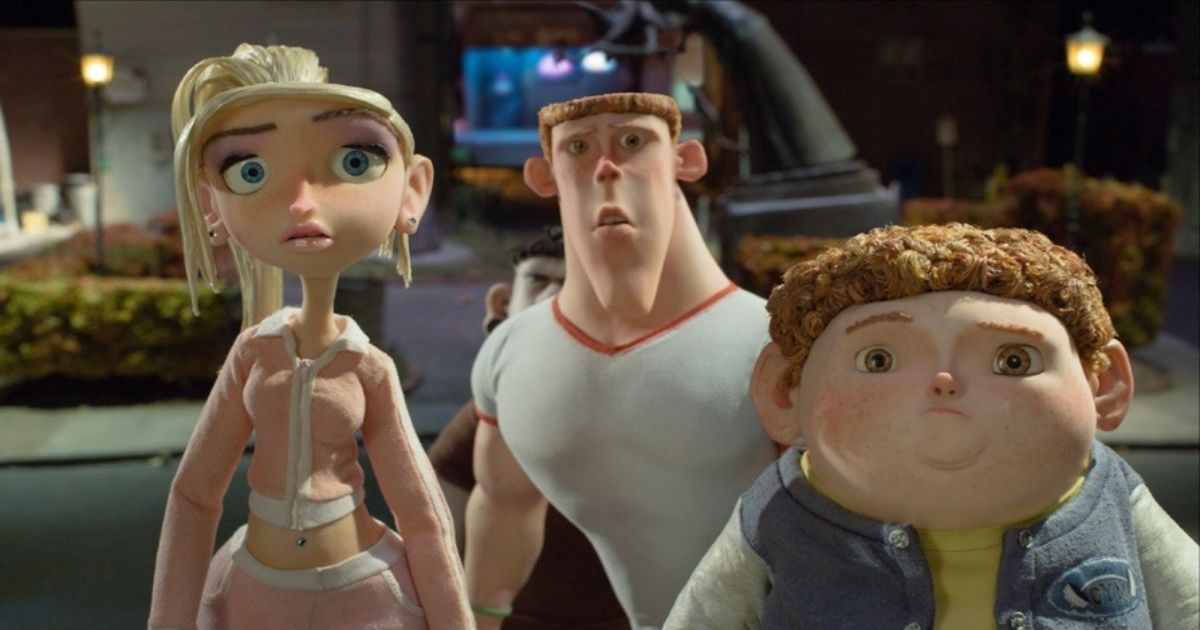 As the first stop-motion film to use a 3D color printer to create character faces, ParaNorman centers around Norman Babcock, who has the ability to talk to ghosts and is given the task of saving his town with his crew from a curse. It comes as a surprise when the jock character, Mitch, openly admits that he has a boyfriend, making him the first openly gay character in animated film.
Related: 11 Black LGBTQ+ Filmmakers You Should Know About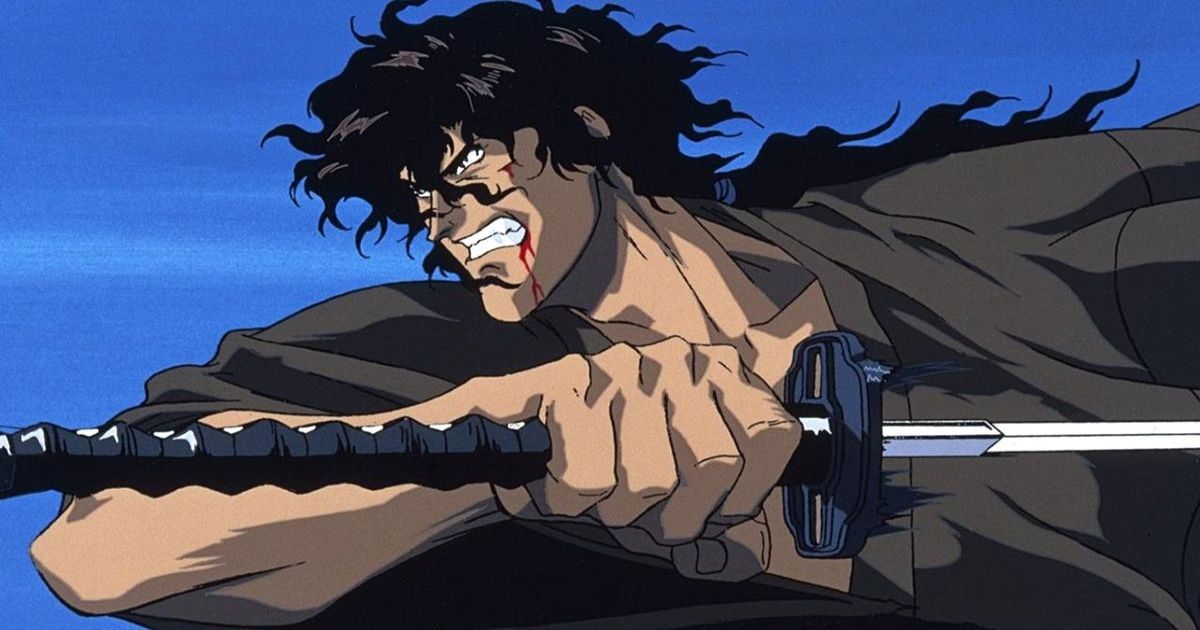 Regarded by many as one of the most influential anime films ever made, Ninja Scroll follows a mercenary swordsman who battles a team of ninjas called the Eight Devils of Kimon. The film depicts both strong women characters, and a monogamous gay relationship, which is different from the common practice of feudal lords having sexual affairs with their male retainers.
8
In a Heartbeat (2017)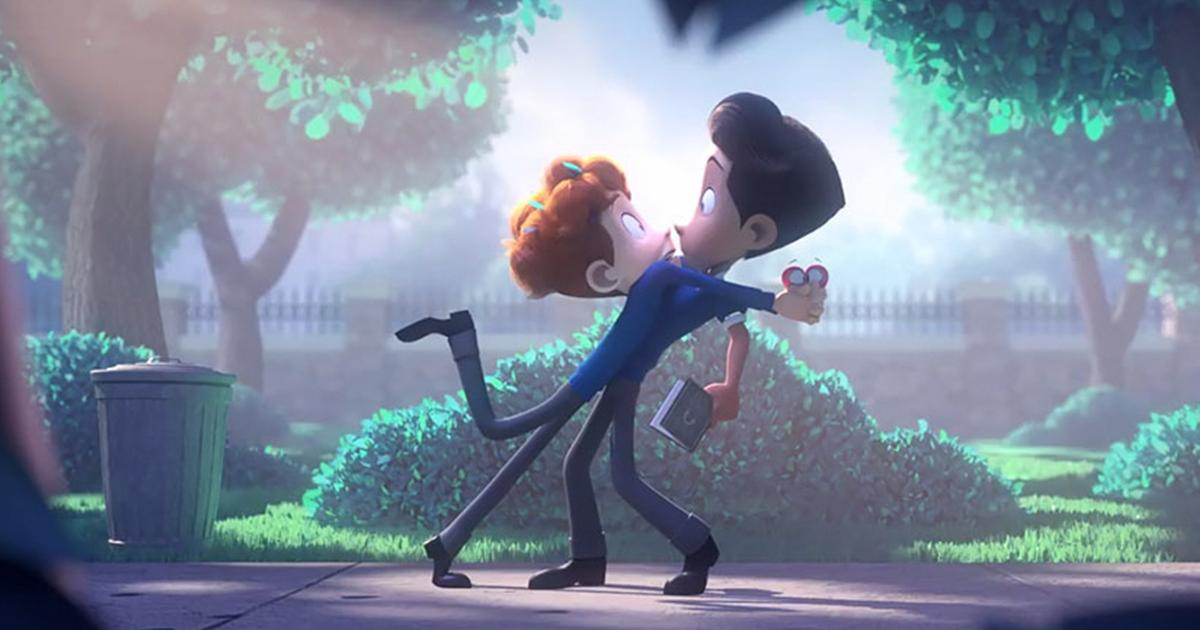 In a Heartbeat took the internet by storm when it released on YouTube back in 2017. The computer-animated short film, produced by Ringling College of Art and Design, follows a closeted-boy Sherwin who has a crush on his male classmate. His heart actively desires to be with him.
7
My Dog Tulip (2009)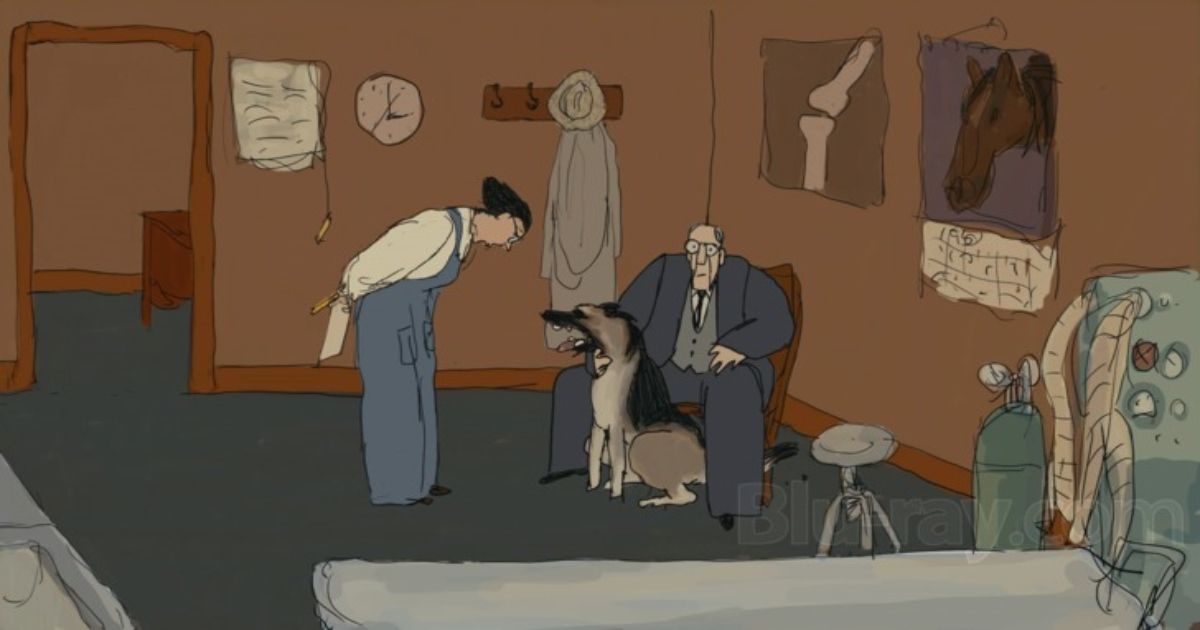 Based on the 1956 memoir of the same name, My Dog Tulip is an independent-animated feature film. It tells the story of Ackerley's 15-year relationship with his Alsatian dog Queenie. The memoir was written by an openly gay writer, who imagined the dog as his best friend that was hard to find in the 1950s due to his sexuality.
6
Tokyo Godfathers (2003)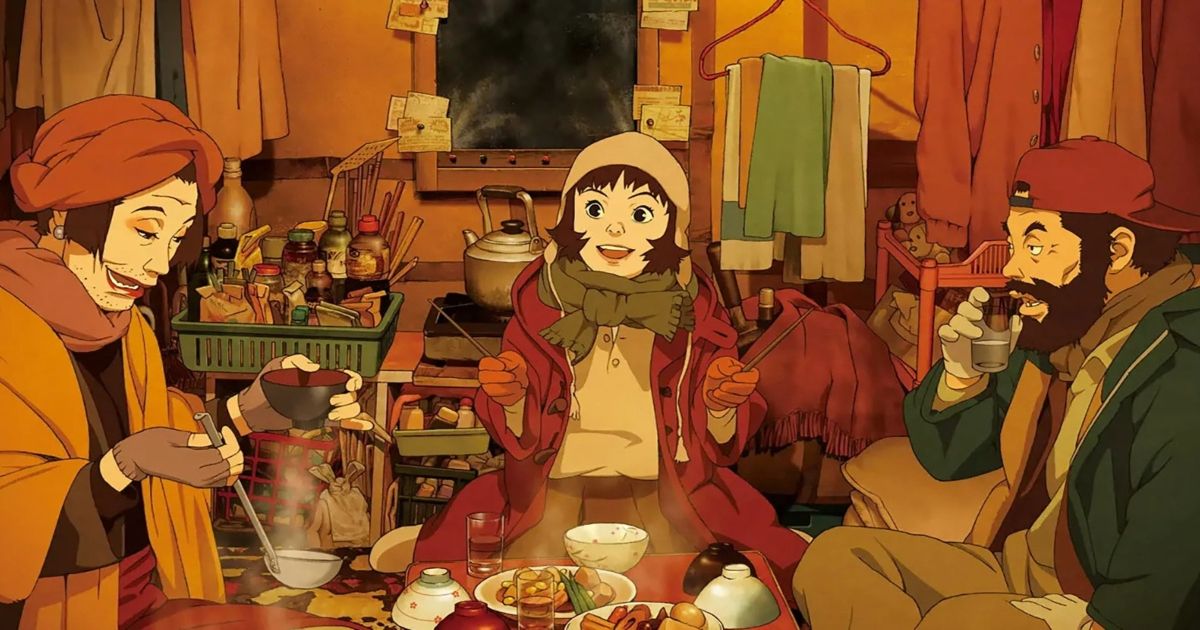 Plot heavily grounded in realism, Tokyo Godfathers is a tragicomedy that follows three unhoused people: a middle-aged alcoholic, teenage runaway, and a former drag queen. These individuals accidentally find a baby in the trash, and decide to take care of it as a family.
5
Rocko's Modern Life: Static Cling (2018)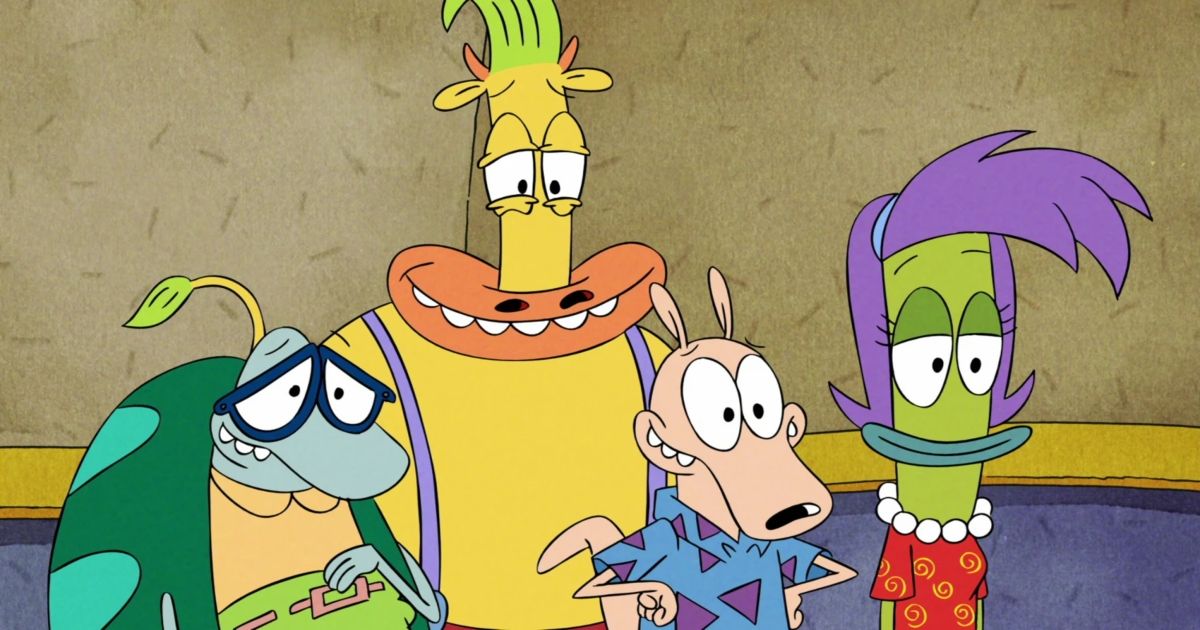 As a continuation of Joe Murray's Nickelodeon series Rocko's Modern Life, Static Cling is a television special about Rocko and his friends as they return to a 2010s O-Town with modern technologies. Rocko doesn't like the 21st Century vibe, so he embarks on a journey to bring his favorite old show back. The story features a prominent trans story arc, where one of the characters Ralph returns as Rachel in the special.
4
The Breadwinner (2017)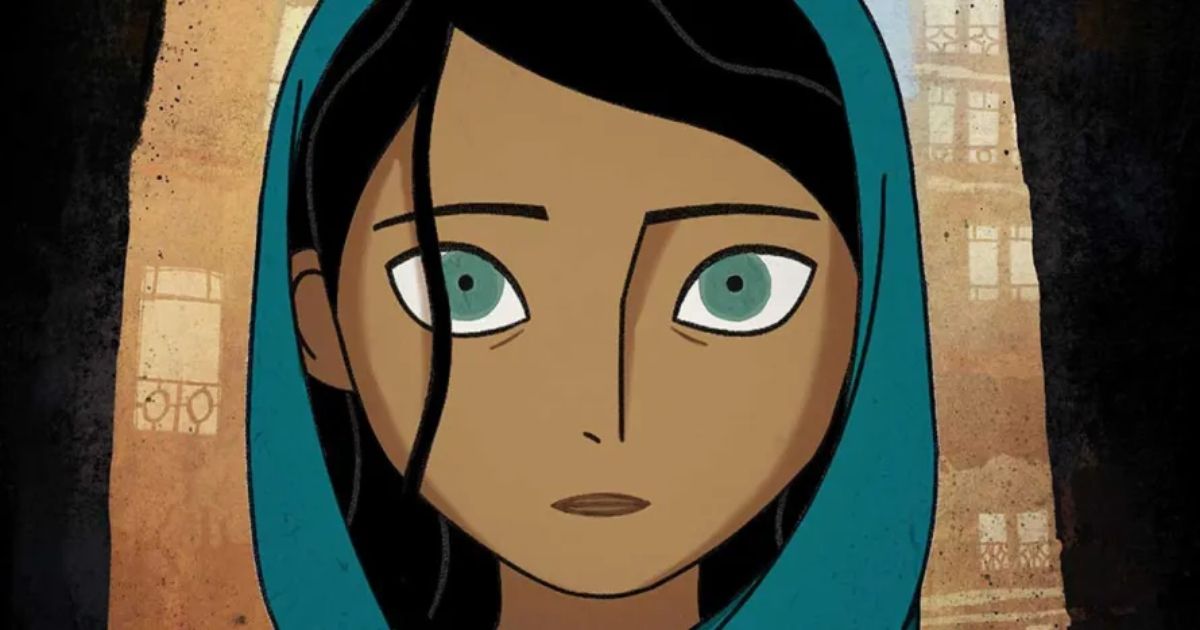 Based on the best-selling novel by Deborah Ellis, The Breadwinner is an adult-animated drama movie. It tells the story of an 11-year-old girl living under the rule of Taliban in Kabul. After her father is arrested and the family is left with no means to support themselves, Parvana cuts her hair and dresses like a boy to help her family. It explores the idea of gender-bending.
3
The Mitchells vs. the Machines (2021)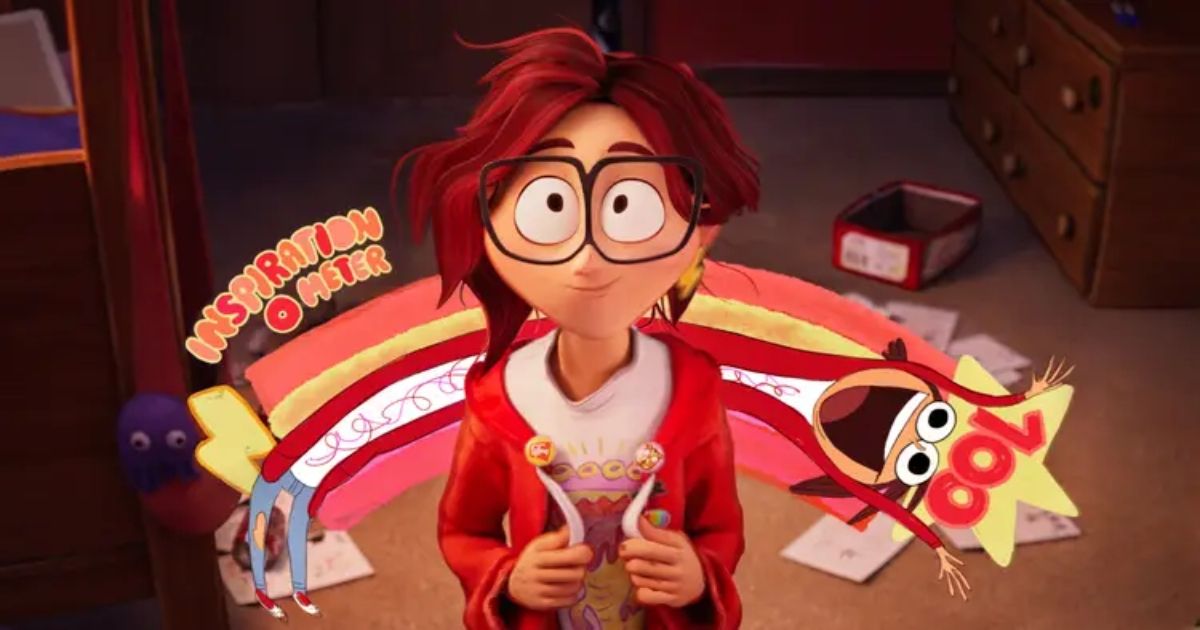 Produced by Sony Pictures Animation, The Mitchells vs. the Machines is a computer-animated science fiction comedy film. It's about a dysfunctional family who have to fight a robot apocalypse amidst their long-awaited road trip. It was praised for its humor, screenplay, and LGBTQ+ representation as the main character, an aspiring filmmaker Kate Mitchell, is openly queer.
2
Flee (2021)
Flee is an adult-animated documentary film, which follows the story of a man under the alias Amin Nawabi, who shares his secret of 20 years that could possibly ruin his and his husband's life. It's the secret of his hidden past of fleeing from Afghanistan to Denmark.
1
Steven Universe: The Movie (2019)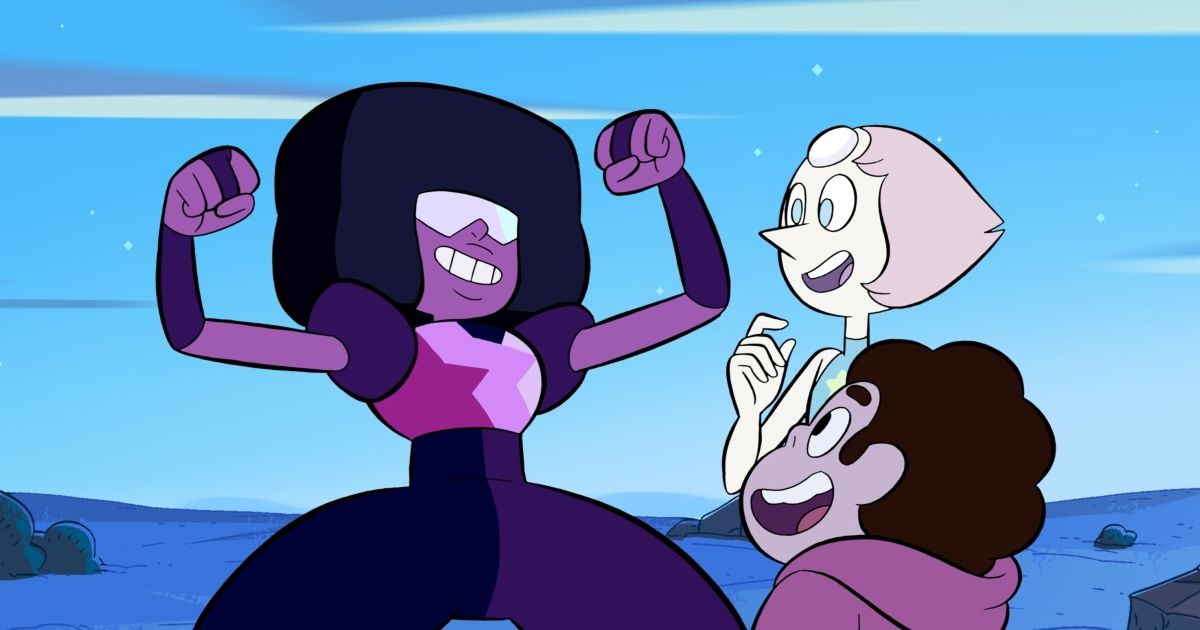 Last but not least, we can't forget the animated musical television film Steven Universe: The Movie based on the television series of the same name. It takes place two years after the events of the series, as Steven and his friends attempt to save all organic life on Earth. The series, as well as the movie, has always included a number of queer and non-binary characters, as well as a same-sex proposal and wedding.