While technology and society are constantly evolving, human nature stays mostly stagnant. So, as new themes crop up, they are always in conversation with issues that have always existed in the art we produce. In the 2010s, we find technology rising in prominence, and this is something that emphasizes preexisting themes of loneliness and connection. Director Spike Jonze tells NPR that his AI love story, Her, depicts a feeling that "has maybe always been here, which is our yearning to connect, our need for intimacy, and the things inside us that prevent us from connecting." Not all of these movies are explicitly about the advancement of technology, but there is such a persistent discussion of loneliness throughout the decade that seems spurred on by the changes technology brought about.
Now that there are a few years between us and the 2010s, there's a new perspective gained on the time. It's easier to see from this vantage point how well we were depicting ourselves and the culture of the time. When you're still in the middle of something, it can be hard to tell if what you're creating is applicable to just that very moment or a greater cultural shift. Some of these movies capture the 2010s so well because they depict the era accurately and others aren't set in those years at all, but reflect a cultural conversation about dystopia or nostalgia.
15
Submarine (2010)
Although it was released at the very beginning of the decade, Submarine is a near-perfect time capsule for the 2010s. It follows protagonist Oliver who is on two missions: to lose his virginity and break up his mother's relationship. Written and directed by Richard Ayoade, the movie has an off-putting and quirky sense of humor, which was so popular at the time. This, in combination with the characters' styling and a soundtrack by none other than Arctic Monkeys' Alex Turner, plants the movie firmly in the 2010s hall of fame. Ayoade tells Complex that those songs are "great because they're humorous without being jokey. His songs have been really good at telling the tale of love gained and love lost." The movie is off-beat and idiosyncratic and everything that we loved in those years.
14
Crazy, Stupid, Love (2011)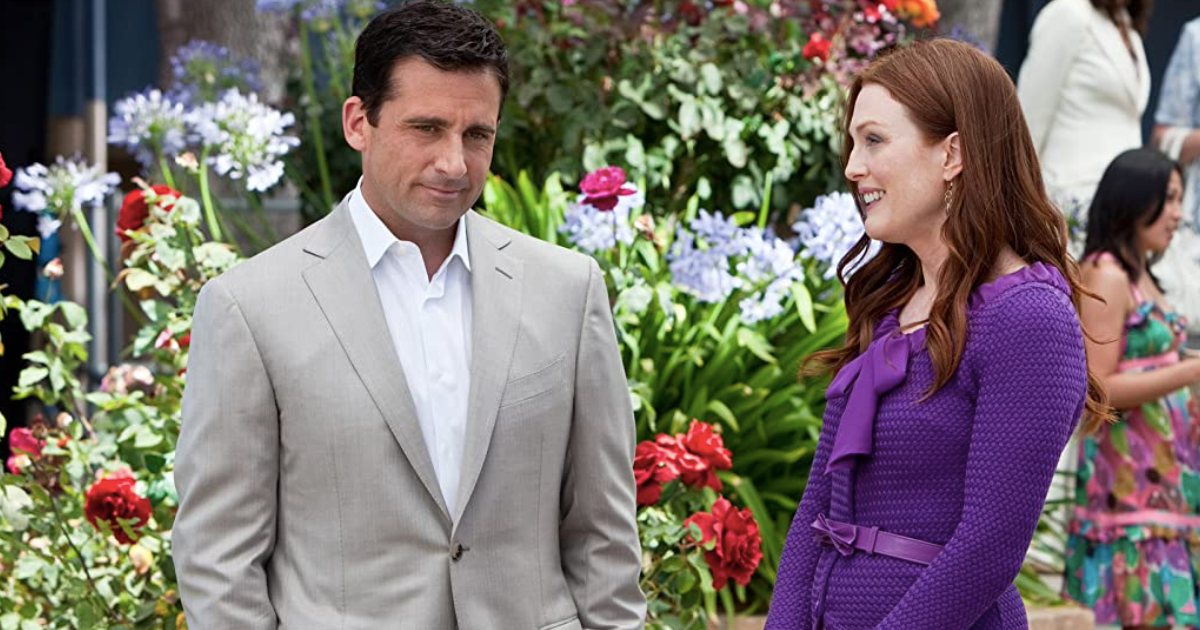 The 2010s might have seen a trailing off of big-name ensemble comedies, but not before Crazy, Stupid, Love came on the scene. Starring Steve Carrell, Ryan Gosling, Emma Stone, and Julianne Moore, to name a few, it's no surprise that the movie is well-loved. The story follows Carrell being mentored by Gosling on how to pick up women after separating from his wife. With a talented cast and fun, intertwining plots, it's a hard one to beat. Gosling and Stone's chemistry here also laid the groundwork for another iconic 2010s movie, La La Land, so it clearly impacted the state of movies for the decade.
Related: Best Comedies of the 2010s, Ranked
13
The Hunger Games (2012)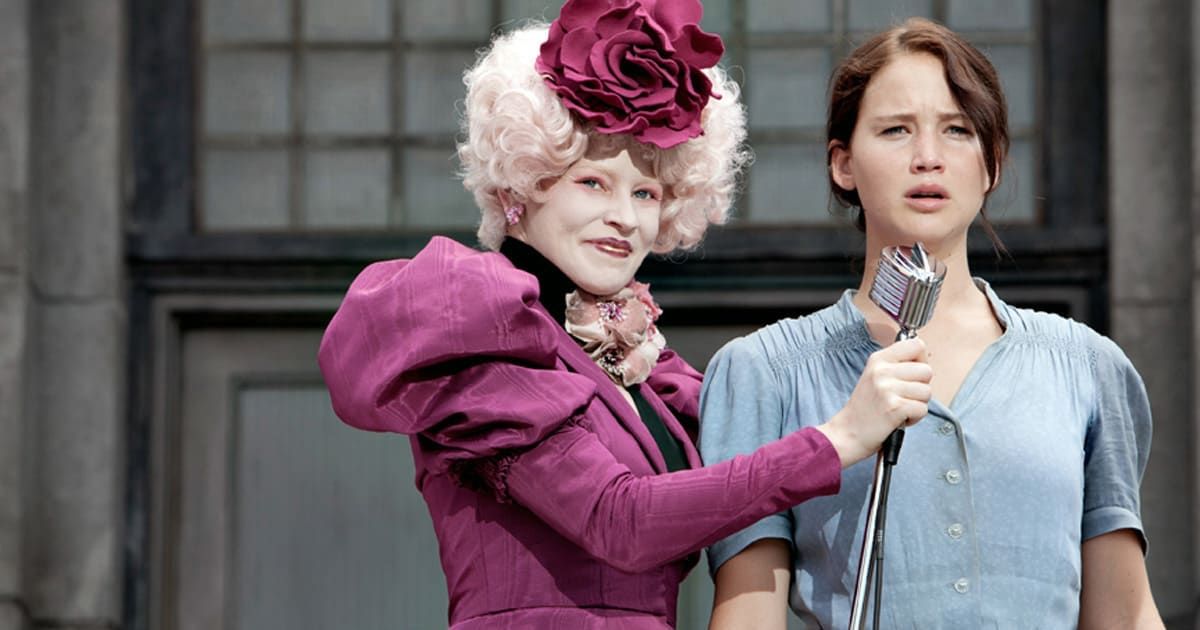 It's impossible to discuss the 2010s without mentioning The Hunger Games, which kicked off the young adult dystopian trend. Following in the footsteps of Twilight, it filled the gap in the market and made way for several other franchises, like Divergent and The Maze Runner, though none were as good. As well as setting a trend in the movies made in the decade, The Hunger Games also catapulted Jennifer Lawrence to stardom and enabled her Oscar win a few years later. Evidently, the movie is not set in the 2010s, but it does an excellent job of capturing our preoccupation with dystopias at the time.
12
The Great Gatsby (2013)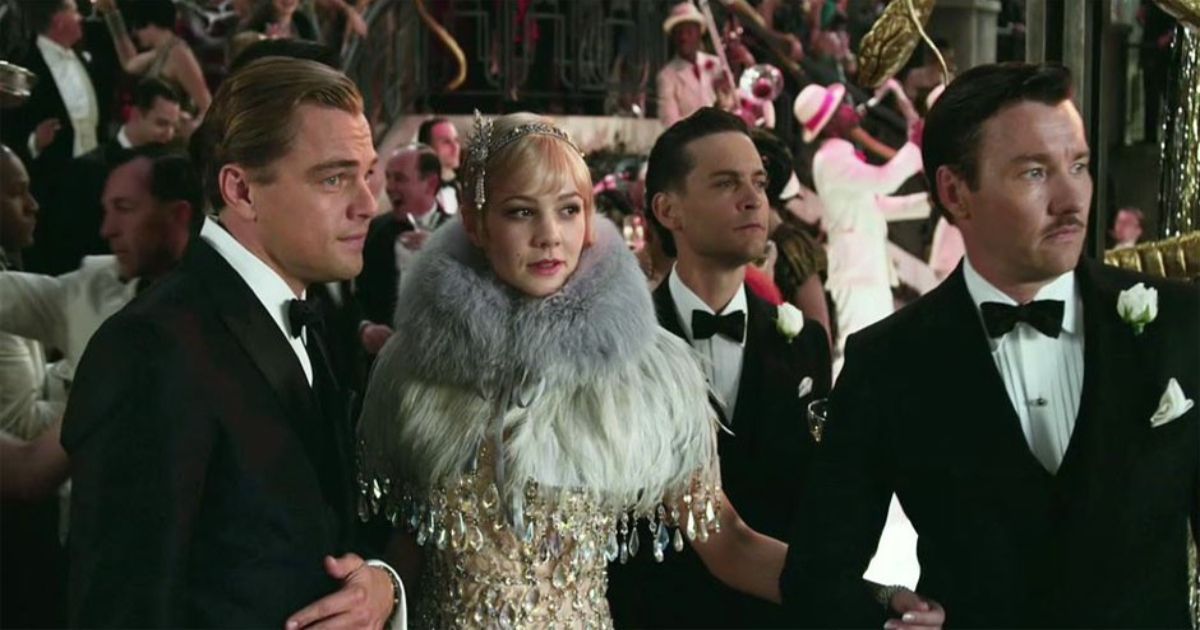 The Great Gatsby is another entry on this list that is not set in the 2010s, but, this time, it looks backward instead of to the future. Director Baz Luhrmann brings the movie into the current century with its modern hip-hop soundtrack. Although this caused controversy at the time, it's part of what made this adaptation so interesting. The soundtrack made it clear that Luhrmann had an understanding of the source material and its setting because it was a choice that connects our time periods. His reasoning was that jazz in the 1920s and hip-hop in the early-21st Century served the same purposes, both being forward-thinking musical movements led by Black artists. Using modern music in a period piece was a bold move that had an impact on many period dramas to come.
11
Gone Girl (2014)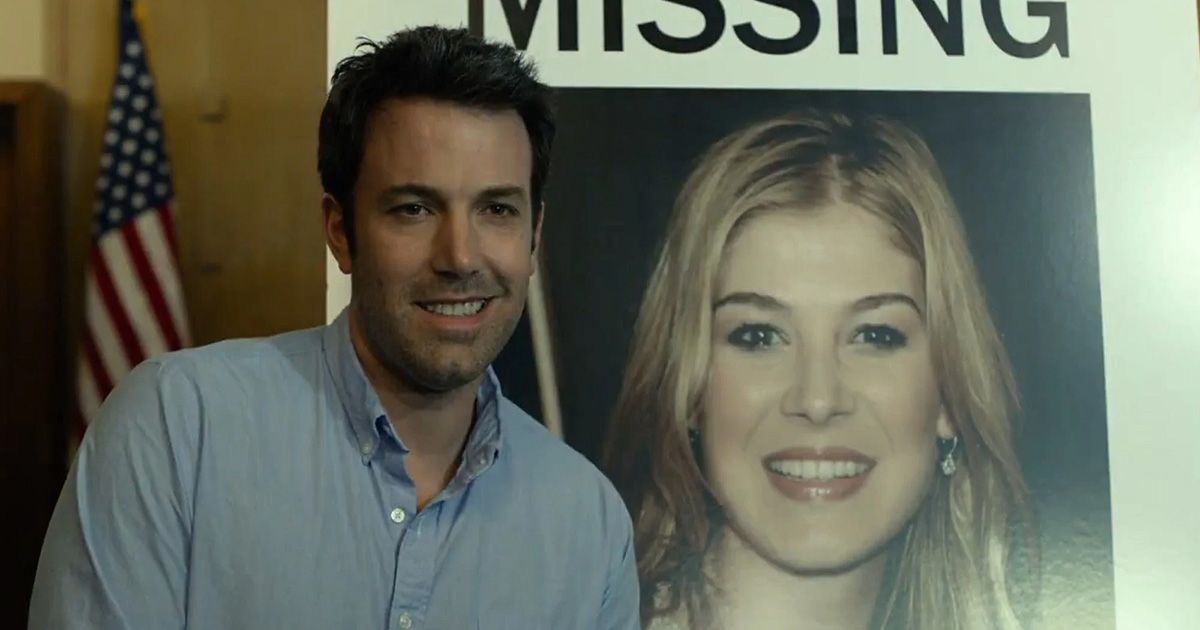 Another trendsetter of the 2010s was David Fincher's adaptation of Gone Girl. The thriller stars Ben Affleck and Rosamund Pike as the twisted central couple locked in a fascinating battle for power. Gone Girl's success, similarly to The Hunger Games, set off a series of other similar thriller adaptations and unsurprisingly none of these were as great. The story is entirely original and incredibly well executed, so it's not a shock that it was such a big event.
Related: Best Crime Thriller Movies of the 2010s, Ranked
10
Inception (2010)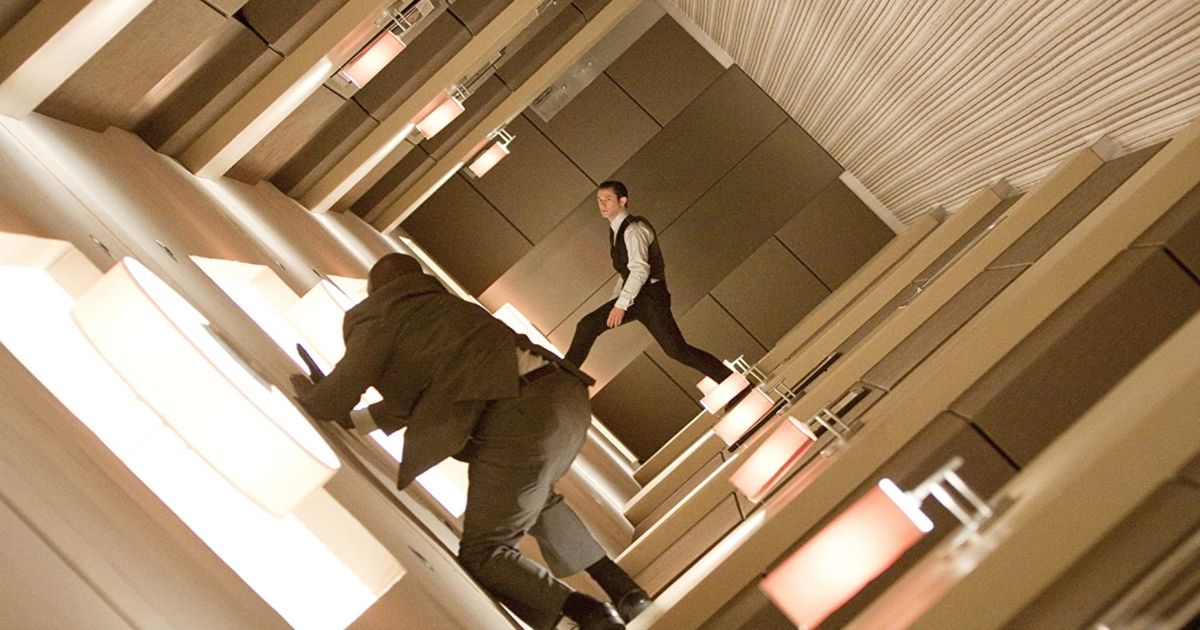 Although Christopher Nolan's style is distinct from David Fincher's, they both hold big sway in the world of thrillers. Inception's release in 2010 was huge, the kind that had everyone, everywhere discussing it (all at once). Audiences greedily ate up Nolan's brand of complex time-based plots, with Inception being a stand-out. As with so many filmmakers, here, Nolan was looking to the future to speculate on the advancement of technology. Though the movie is a huge-scale thriller, he grounds all of it in the personal, leaving audiences wondering how they'd respond in the same situation.
9
Her (2013)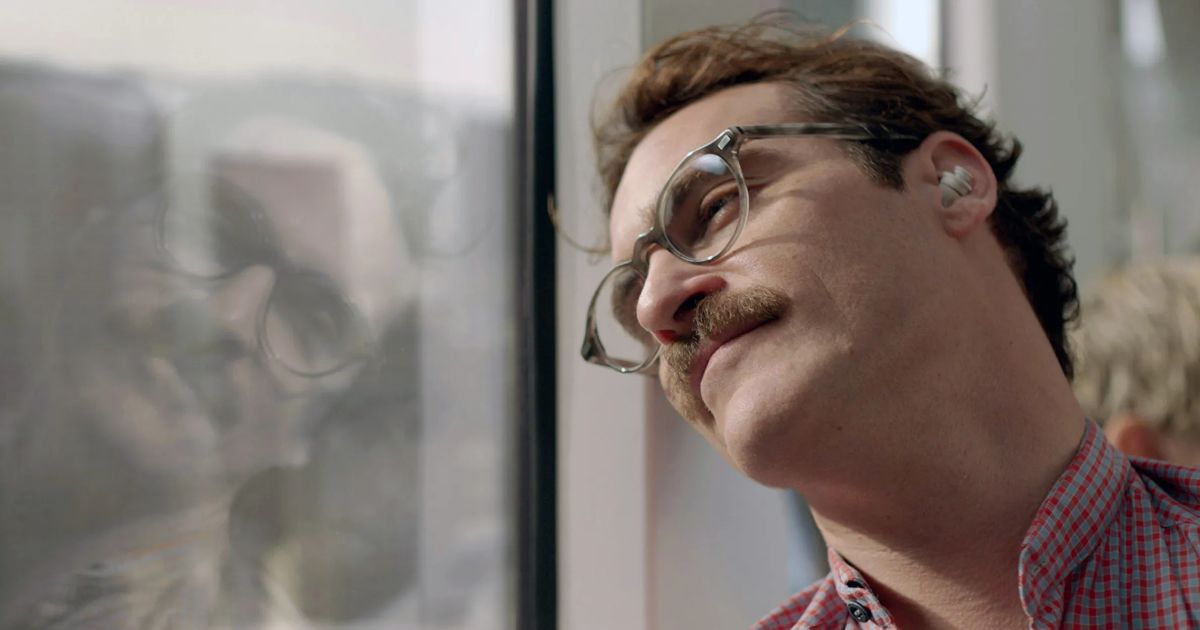 Spike Jonze's Her is a movie that perfectly reflects a collective anxiety around technology and how it impacts our social and romantic lives. Again, it may not be set during the 2010s, but it is a manifestation of issues that were, and continue to be, prevalent. The way Her weaves together themes of both isolation and profound connection is telling of the impact technology has on our lives. We are able to connect with more people than ever before, but we also find ourselves alone when doing so. Her is such an impressive depiction of these themes because it successfully displays the joys as well as the fears that technology has brought.
8
Eighth Grade (2018)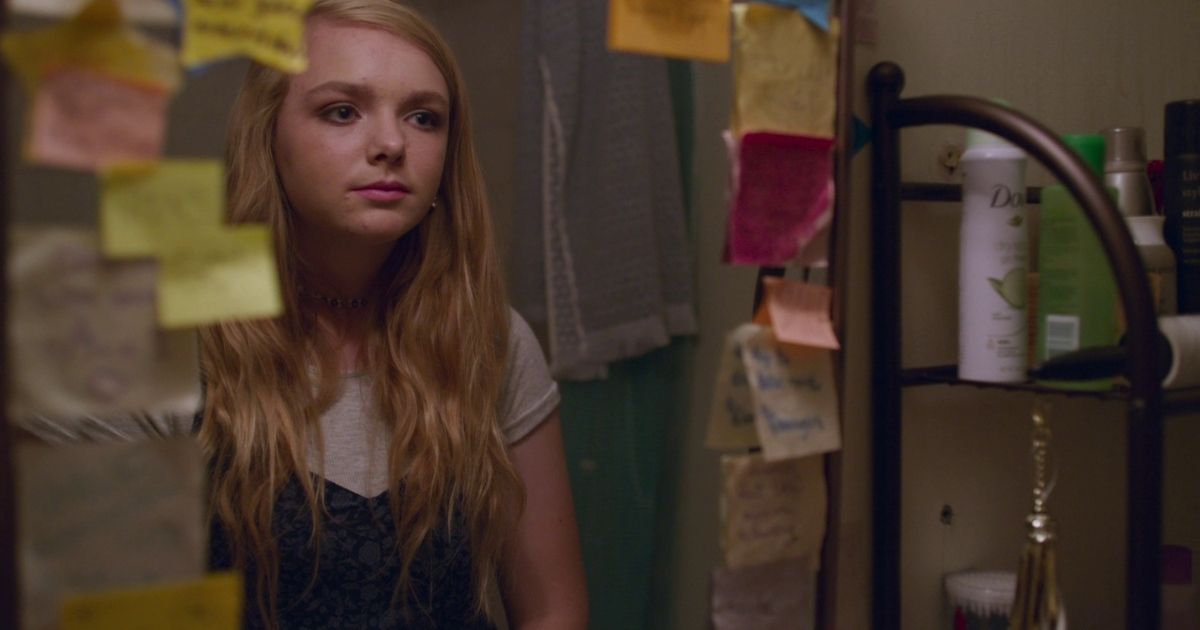 A movie that well and truly captured the 2010s while depicting those years is Eighth Grade. This story follows a teenage girl struggling to connect with those around her while spending too much time online. Eighth Grade does an impressive job at portraying a similar sense of alienation that's found in Her, but has a specific sense of place and time. Including the internet in your movie with any kind of authenticity is difficult as it's a concept and culture that is constantly shifting; what may have been accurate as you filmed might already be outdated by the time it comes out. With that being said, Eighth Grade manages to incorporate online activity and behavior in a way that doesn't feel immediately dated.
7
The Boy Downstairs (2017)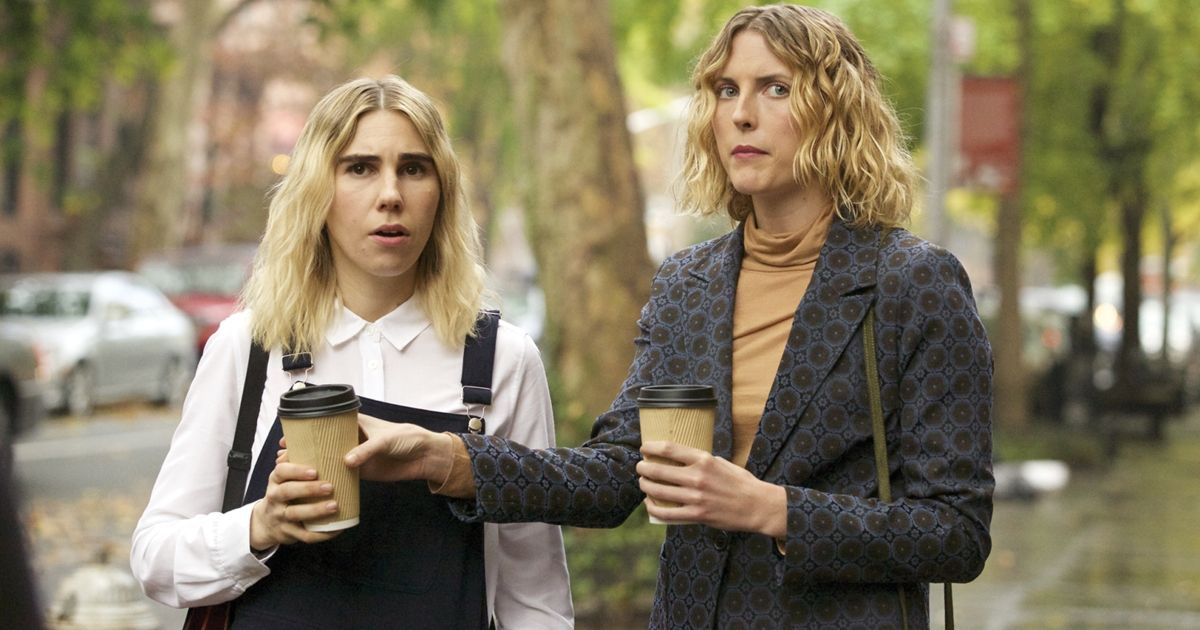 The Boy Downstairs is understated and charming, starring Zosia Mamet as a woman who accidentally moves into an apartment in the same building as her ex-boyfriend. It's not a movie that influenced cinema at large, but it does stand as a perfect example of a certain subset of indie movies at the time. There were a number of reflective, funny, and grounded movies about aimless and lonely 20-somethings. While they weren't making the biggest waves this succession of movies was still significant.
6
Moonlight (2016)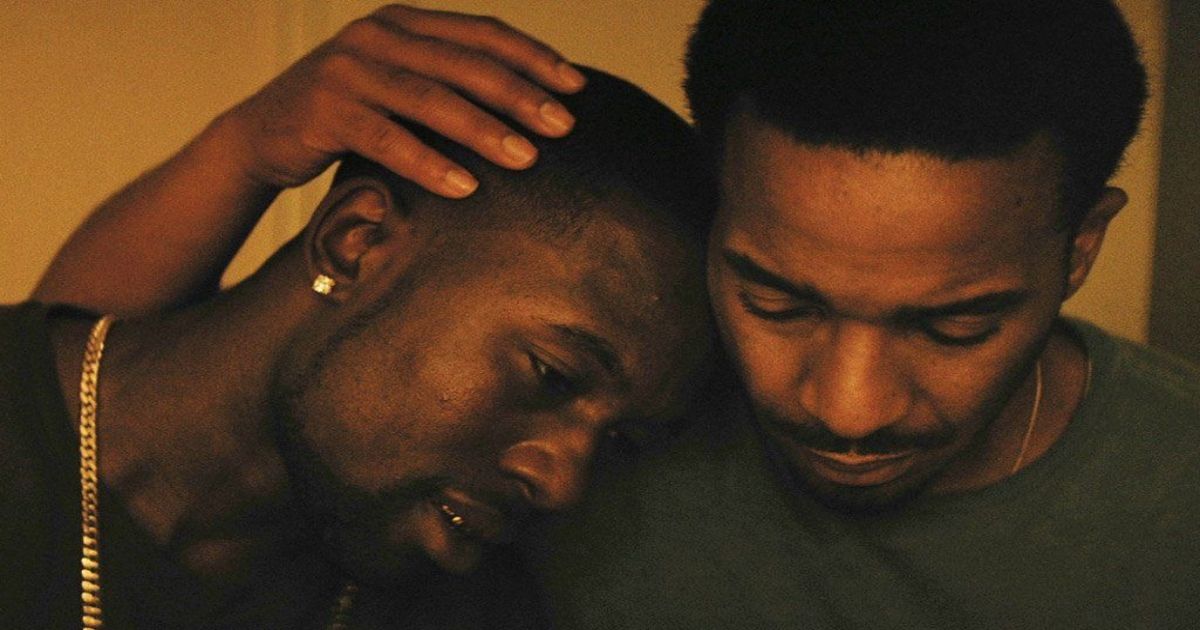 Perhaps the defining love story of the 2010s, Moonlight is a singular, heart-wrenching depiction of a life-long love. Its story follows Chiron, whom we first meet as a child and later as a teenager and then an adult. We watch him learn to understand his identity and place in society as well as fall in love. In contrast to many typical romance movies, there's not a whole lot of physical intimacy. The romance relies strongly on chemistry between the actors and the way they gaze at one another rather than exposition. Perhaps it's this, which emphasizes Chiron's disconnection from those around him, that meant the movie had such an impact on audiences of the 2010s.
5
The Perks of Being a Wallflower (2012)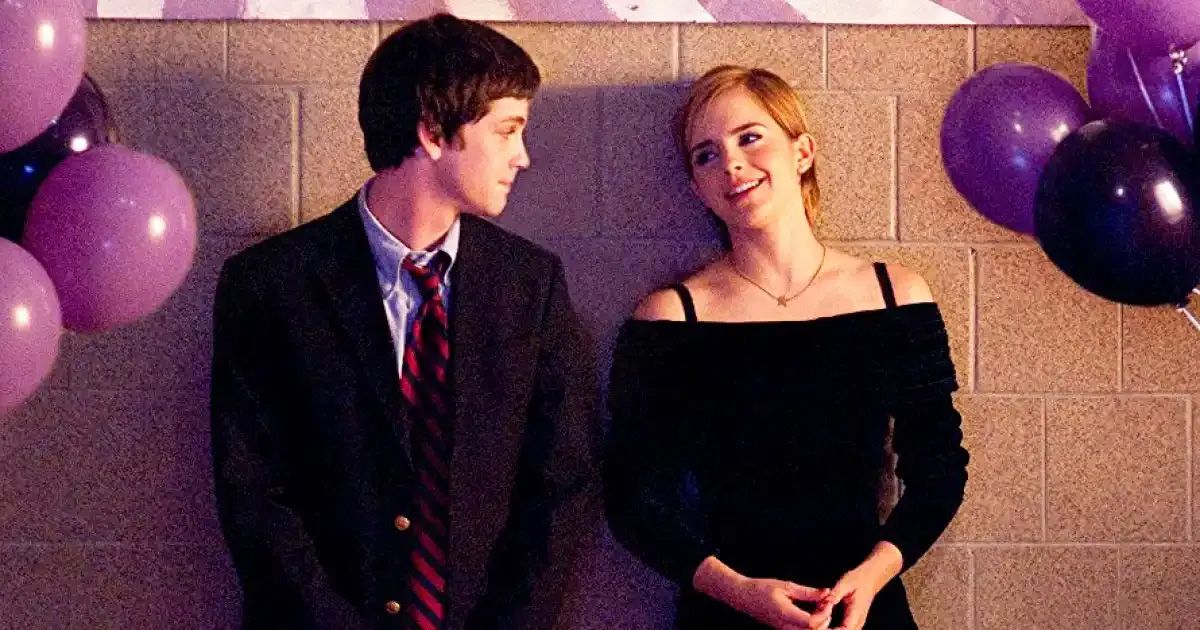 The Perks of Being a Wallflower is set in the 1990s, but is still a quintessential 2010s movie. It tells the story of Charlie, a socially anxious teenager who gets taken under the wing of some older kids. The movie covers themes of loneliness, connection, and depression and these things are thrown into an interesting light when compared to teenage life in recent history. Its 90s setting doesn't mean the story is stuck in the past, however. On the movie's 10th anniversary, writer and director Stephen Chbosky tells Vanity Fair that "not a week goes by when I don't talk to some young person or get a letter or a phone call or email from somebody who was very moved by it." This speaks to the lasting power of the story which continues to speak to young adults.
4
Palo Alto (2013)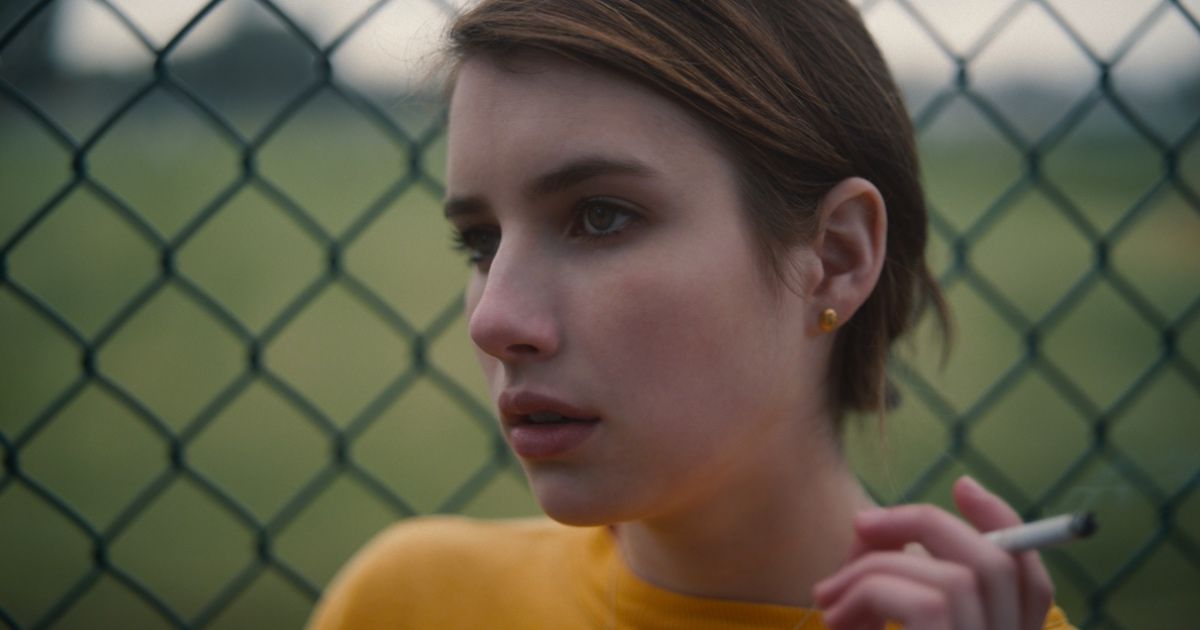 Similarly, Palo Alto is an interesting view into the 2010s teenage experience. While it's obviously heightened for dramatic effect, there is a grounded nature to this movie that makes its characters and events feel real. It also stands as an example of the many student-teacher relationships in tv and film at the time — see also: Daydream Nation, Pretty Little Liars, Gossip Girl. The 2010s had an odd, and not to mention unhealthy, obsession with these inappropriate power dynamics, and this is something that must be considered when assessing the era. Emma Roberts puts in an introspective performance as the disillusioned, shy teenager that we are all well acquainted with.
3
Get Out (2017)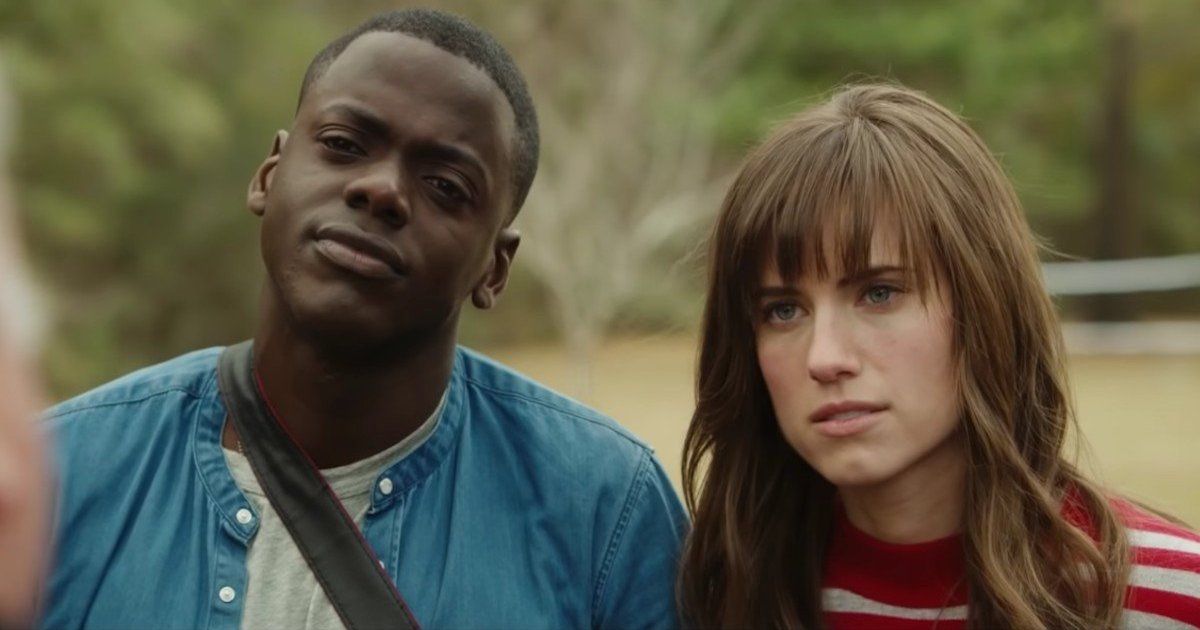 You can't discuss the 2010s without mentioning Jordan Peele because although his directorial debut didn't come out until 2017, his presence in the industry has had such an impact. Get Out was subversive and refreshing, bringing a much-needed combination of playfulness and social critique into theaters. By bending genres and breaking expectations Peele delivered such a unique project, and to do so in his first feature is even more impressive. Horror is always a genre that continuously moves forward even in times of stagnation among others and Peele has now found himself at the helm of this forward movement.
2
La La Land (2017)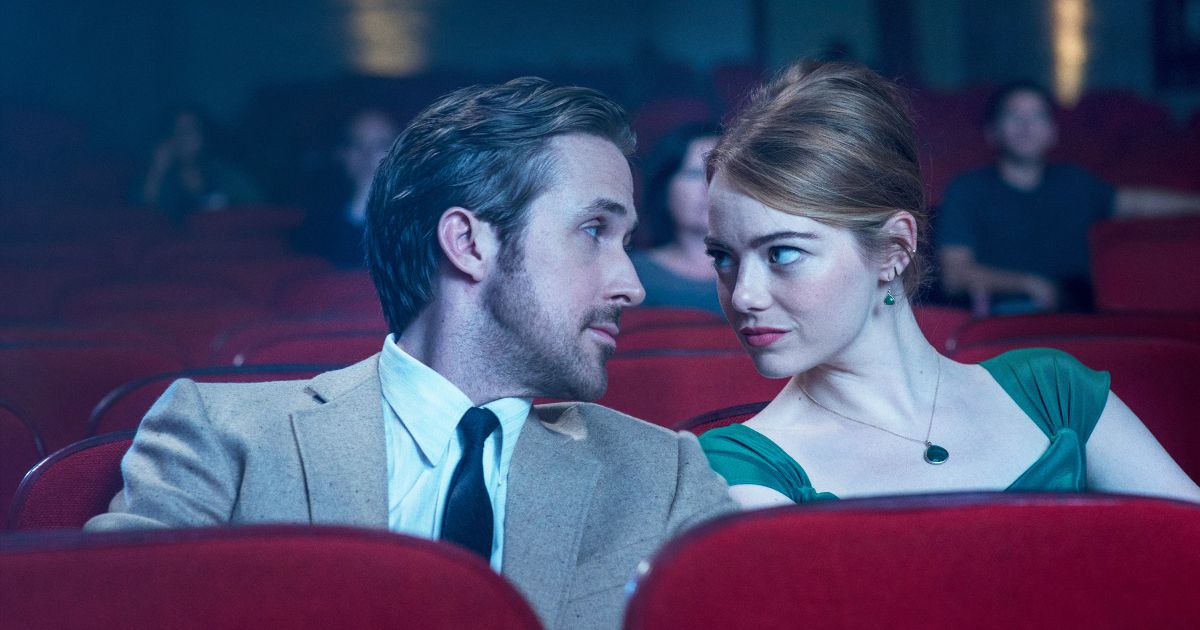 La La Land encapsulates a shift in romance movies that took place in the 2010s. It's beautiful, optimistic, and deeply romantic, but — spoiler alert — they don't end up together. Of course, prior to the 2010s there have been tragic romances, but they were particularly prevalent at this time. Much like Moonlight, there is a sense of isolation and, in this case, individualism at play that is interesting to consider when looking at the state of cinema in that decade. The connection between Mia and Sebastian in La La Land is very clearly laid out to be important — it's just not long-lasting. Does this suggest a move away from permanence and toward more fleeting encounters?
1
Parasite (2019)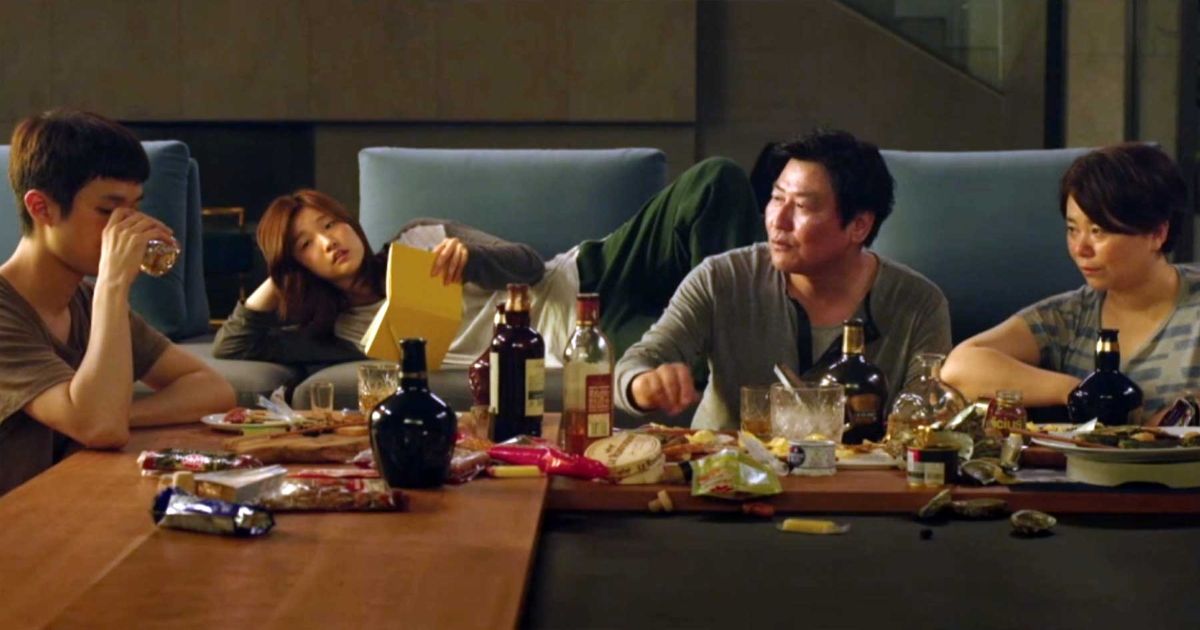 Coming toward the end of the 2010s, Parasite made a big splash. The rising anxiety around class and economic stability is expertly infused into this spectacular thriller. Director Bong Joon-ho's direction is so well done that it looks effortless, despite how carefully thought out every moment in the movie is. Parasite fed a hunger for blockbuster-level spectacle and entertainment that actually has depth and intrigue. It was the perfect antidote to a cinematic market becoming increasingly saturated with superhero franchises and reboots. Hopefully, Hollywood will take note of its success and turn toward unique and truly interesting movies because Parasite proved that there's a market for them.