Movies Reviews
10 Ma Dong-seok Action Movies That Are a Genre in Itself
South Korean actor Ma Dong-seok is the latest in a series of established Asian actors to become popular in the west, following his portrayal as Gilgamesh in the MCU movie Eternals. Also known as Don Lee, his Hollywood debut came after two prolific decades in South Korean cinema, during which he appeared in over 50 titles. In that time, Ma has built himself up to be one of South Korea's leading action stars and is loved for his distinctive film persona.
Playing the role of the tough action hero comes easy to him with his history in boxing and fitness — before he broke into acting, he worked as personal trainer to MMA star Mark Coleman. More so as time goes on, Ma's roles appear to be specifically tailored to him, often portraying him as a tough, no-nonsense character with a bold screen presence. At the same time, his characters have a strong sense of morality, which often leads them to do the right thing. Ma also has an uncanny comedic sense, able to insert himself into comedic roles with ease. It's a combination that seems to never get old for audiences, and has led to him becoming one of the most bankable stars of South Korea.
In fact, many of his movies often feel like a whole genre unto themselves, as Ma often comes hand-in-hand with a high-octane style of action focused on power-packed fight sequences. At the same time, his movies tend to deliver a complete entertainment package filled with action, drama, and comedy. Here are 10 action movies featuring Ma Dong-seok that are an entire genre in itself.
10
The Roundup Film Series
The Roundup film franchise is fast becoming an action film phenomenon in South Korea, encapsulating all that is unique and charming about Ma's film persona. He appears in the lead role as a police officer in Seoul's Crime Unit with a fearsome reputation both within the police force and among local gangs. Gritty action, compelling writing, spot-on comedic moments, and unforgettable villains has made The Roundup a celebrated action film franchise in South Korea, with the second movie setting multiple box office records in the country. Two more movies in the franchise are set to be released in 2023 and 2024.
9
The Gangster, The Cop, The Devil (2019)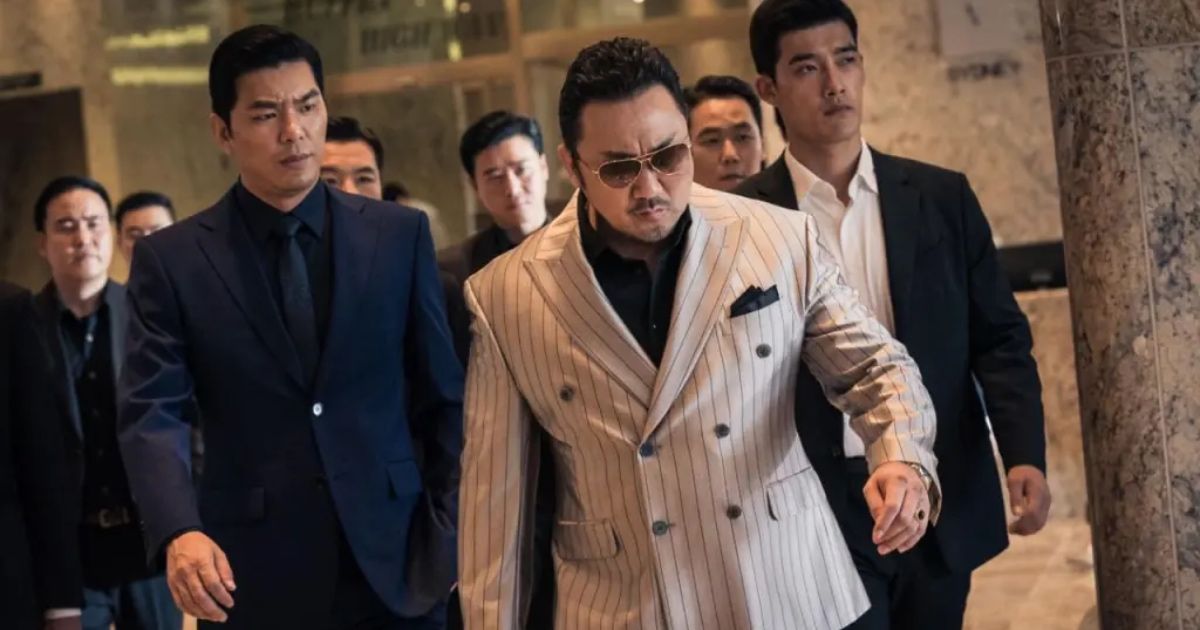 An action thriller classic in South Korea, The Gangster, the Cop, the Devil combines Ma Dong-seok's standard territory with elements from South Korean thrillers. He stars in the movie as a mafia boss who teams up with a police officer to track down a serial killer. The movie may be considered an essential watch in the Korean action genre, as a number of scenes involving Ma quickly became iconic after its release. His characteristic tough-guy persona, with his commanding screen presence, perfectly complements his role as a mafia leader. The character is among his best ever, as he fully embodies the character's darker flairs as an ingenious, Machiavellian gangster who is willing to use any trick in the book to achieve his goals. Aided by an effective script and gripping performances from the leading characters, the movie keeps you hooked throughout. A Hollywood adaptation of the movie, produced by Sylvester Stallone and starring Ma himself, is currently under development.
8
Champion (2018)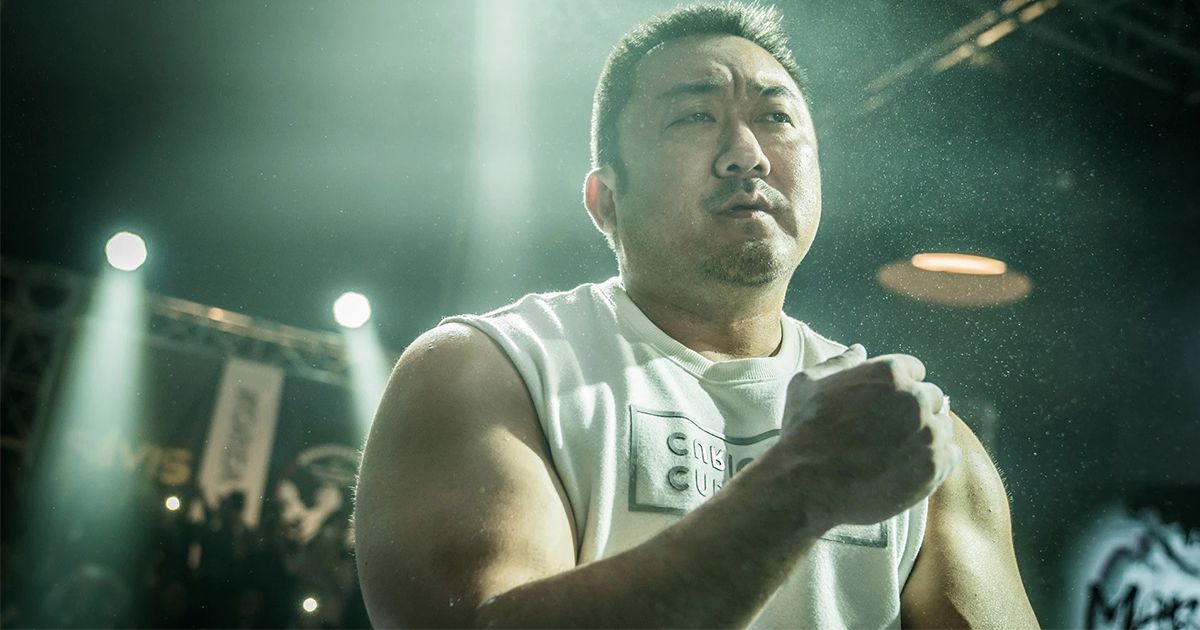 Despite his burly physique, Ma also has a quiet charm that has endeared him to fans, earning him the nickname of "Mavely" — a combination of his name, Ma, and the word "lovely." This charisma gives the actor a magical ability to breathe life into mediocre scripts. Champion is a good example of one such movie where Ma's screen persona as a tough but lovable brute crosses over with the feel-good drama to deliver fantastic results. He appears in the movie as a former arm wrestling champion who gets back in touch with the family of his birth mother, who had given him up for adoption as a child. In trying to build a relationship with his stepsister and her kids, he is inspired to get back into the world of arm wrestling.
Related: Best Korean Crime Movies, Ranked
7
Unstoppable (2018)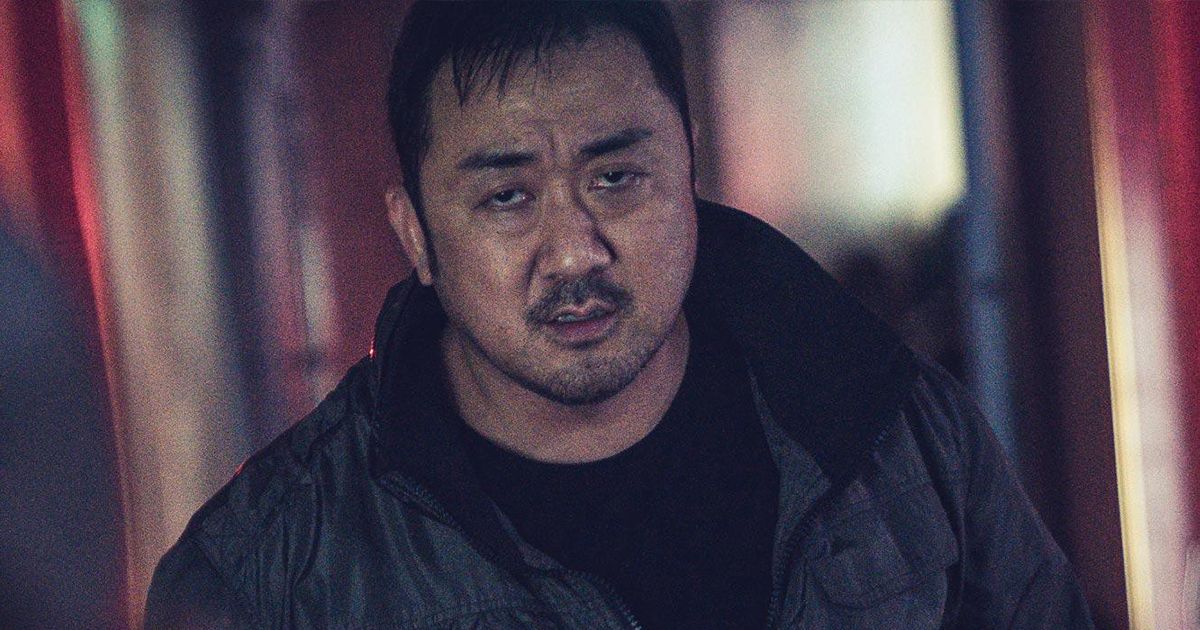 Another well-loved classic in Ma's filmography, Unstoppable is an action-crime-comedy film that features him as a former gangster with a legendary reputation, leading a quiet life as a seafood distributor. When an unwitting trafficker kidnaps his wife, he teams up with two goofy friends to get her back. Unstoppable makes good use of his one-man army persona, and is filled with power-packed combat scenes. The movie entertains with a good proportion of action and comedy, and the humorous antics and dialogues of Ma's pals, played by Kim Min-jae and Park Ji-hwan, make up a good part of the film's appeal.
6
The Bad Guys: Reign of Chaos (2019)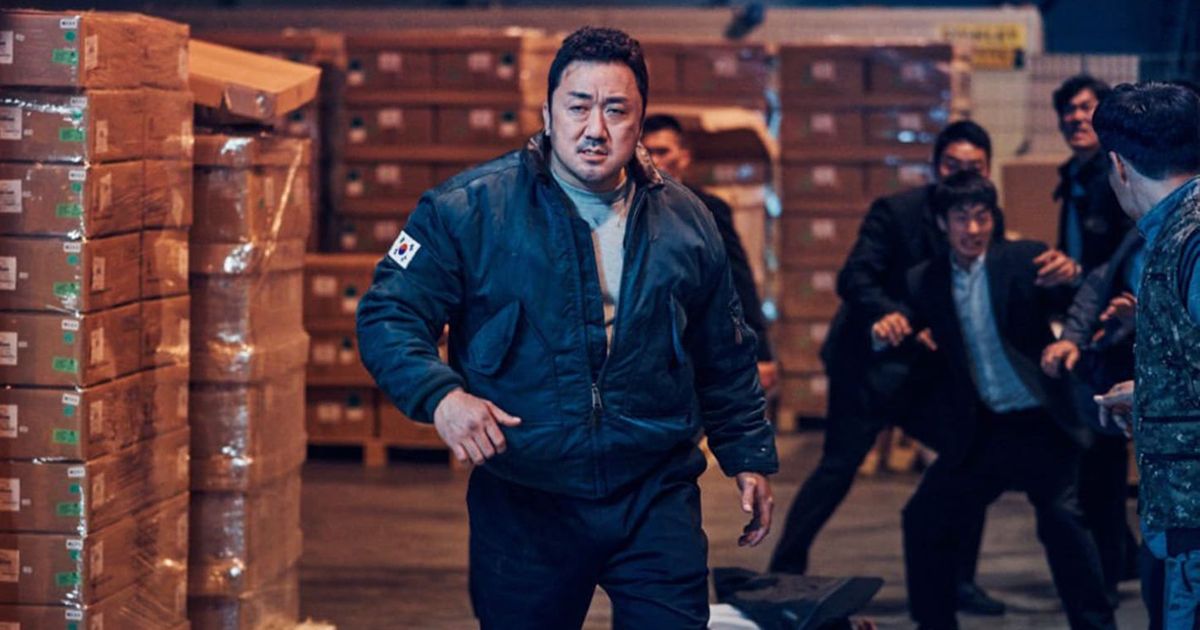 The Bad Guys: Reign of Chaos is an action comedy film with a premise similar to Suicide Squad. Based on the popular Korean series Bad Guys, Ma stars in the movie as a gangster serving time in prison. His character is offered the opportunity to work in a special unit of the police force in exchange for a reduction of his prison sentence. The character is forced to collaborate with an eclectic group of criminals in order to recapture an escaped Yakuza member who is supposed to testify in a major criminal case. Ma's character fits in well with the others and serves as a worthy addition to this unusual team, which includes Jang Ki-yong, Kim Ah-joong, as well as Kim Sang-joong as the police officer leading the special unit. The awkward character dynamics between this uneasy collaboration makes for a lot of laughs throughout the movie.
5
Train to Busan (2016)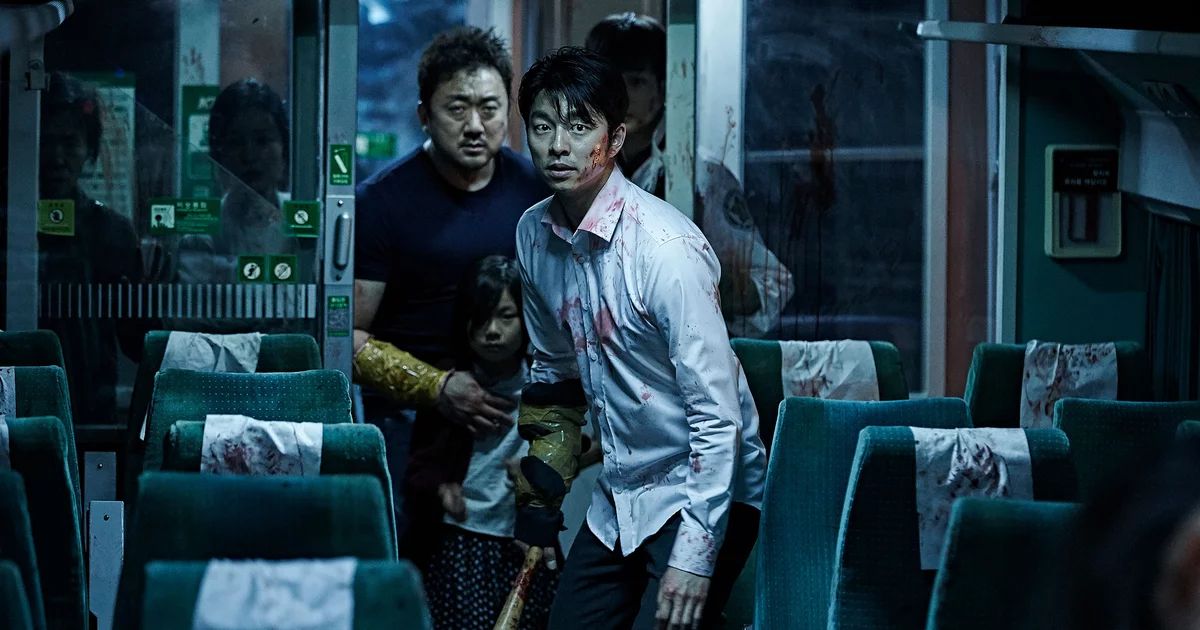 Train to Busan was Ma's first big hit in the west before Eternals. As a zombie horror flick, it was an unlikely title to achieve such an unprecedented global popularity. But it managed to do just that with its refreshing take on the genre. Train to Busan was set in the claustrophobic environment of a train station, and used a set of well-developed characters to send audiences on a rollercoaster of emotions. The movie had an ensemble cast of well-known Korean stars, including Gong Yoo, Choi Woo-shik, and Choi Gwi-hwa. Ma appears in the movie as a caring husband, whose actions are often dedicated to protecting his pregnant wife. One among an entire ensemble of well-developed characters, the movie often utilizes his bulky stature, adding deep emotional stakes to his actions that keep the visitors invested in the scene.
4
The Villagers (2018)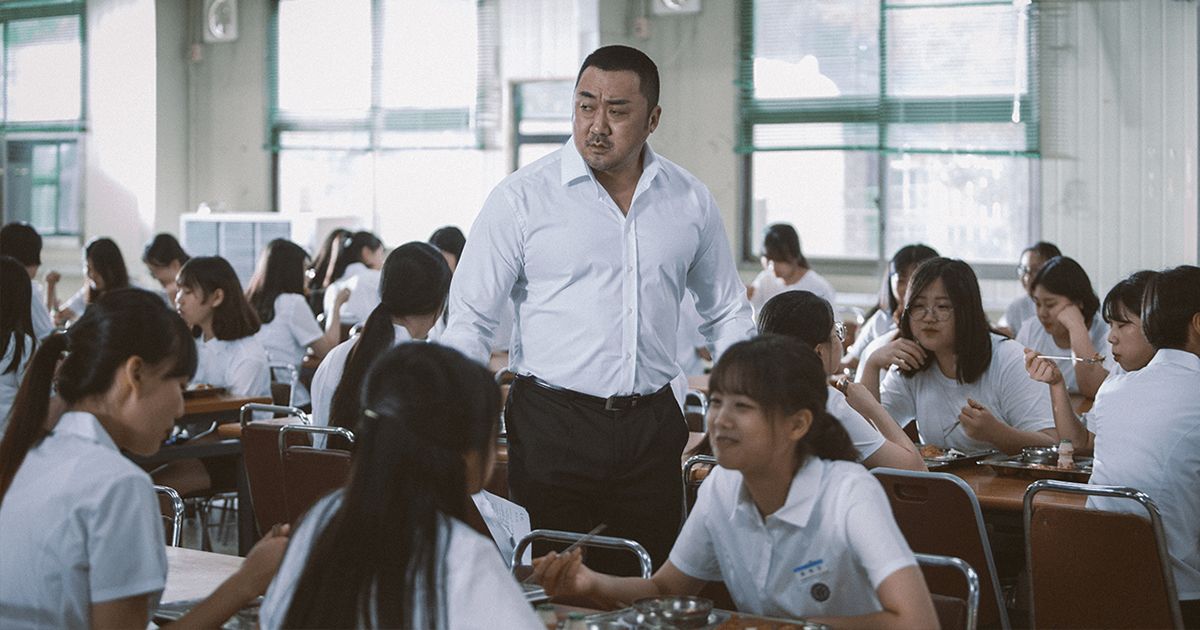 The Villagers is an underrated action thriller in Ma's filmography. He stars in the movie as a former boxing champion-turned-PE teacher, who has a hard time keeping a job due to his righteousness and his tendency to protest against local-level politics. The movie begins when he moves to a rural part of the country for a new job. Once there, he discovers that a teenage girl studying in the school has recently disappeared. The police, however, appear reluctant to investigate the case, and it seems the entire town is hiding secrets about it. Ma's character can't help but investigate the case himself, and finds himself on the trail of dangerous men related to politics and the criminal underworld.
Related: The Glory: Why You Should be Excited About This Korean Revenge-Thriller Drama
3
Start-Up (2019)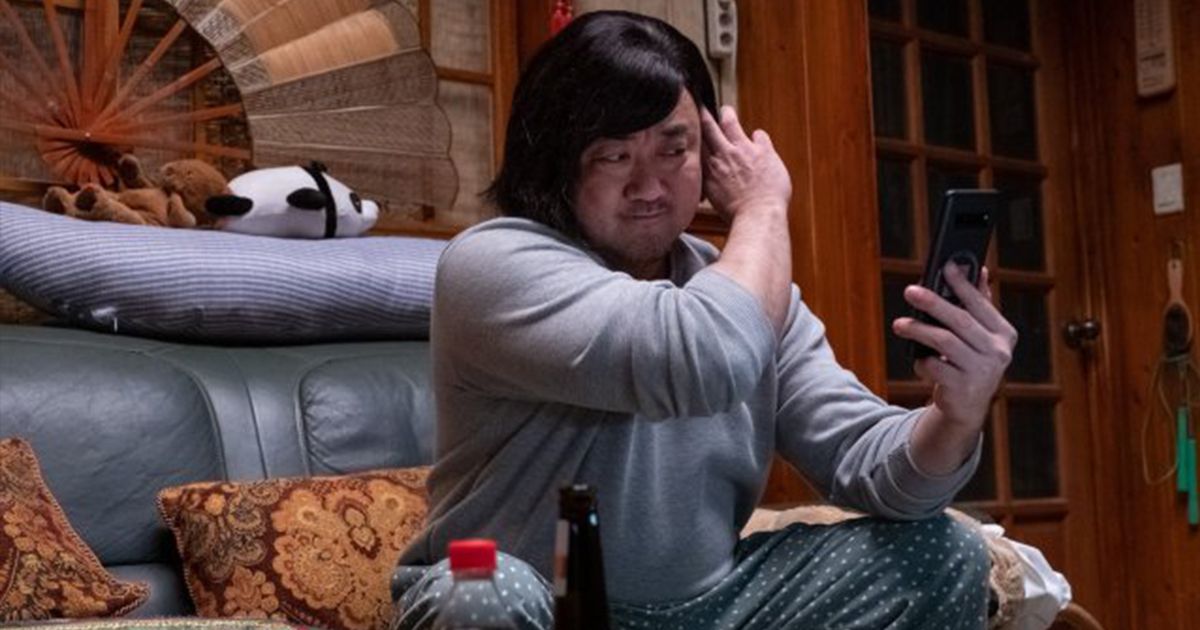 Ma appears in a comedic avatar in the action comedy movie Start-Up, acting as a goofy-looking chef with a mysterious past. The movie follows the exploits of two youngsters, played by Park Jung-min and Jung Hae-in, who are trying to support their families and find their way in life. One of them finds work in Ma's restaurant as a delivery boy, while the other finds employment at a loan business. Their friendship gets tested when their jobs unexpectedly put them at odds with each other. Through the trials and tribulations, they discover the meaning of life and friendship. Ma's character, meanwhile, becomes a valuable friend for them and comes to the forefront in the later parts of the movie when ghosts from his criminal past come back to haunt him.
2
Along with the Gods (2017 & 2018)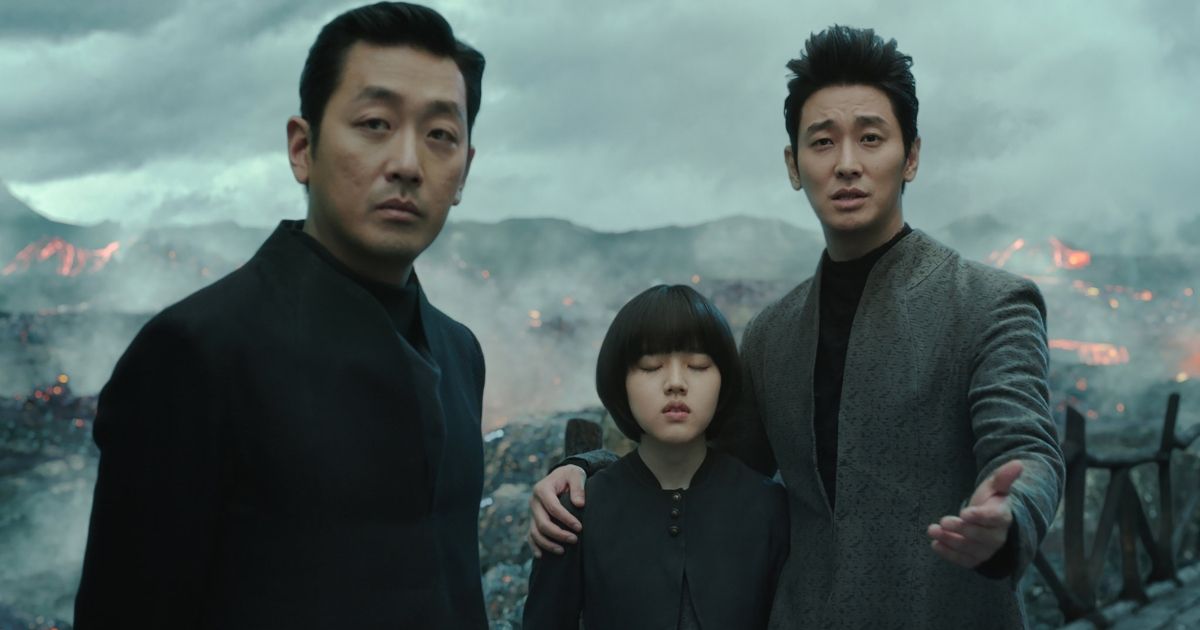 Along with the Gods is a sweeping fantasy epic that wowed the audience with its magnificent action, world-building, and CGI effects. There are two movies in this film series: The Two Worlds, which became the third-highest grossing movie in Korea, and its sequel The Last 49 Days. The movies follow the exploits of three afterlife guardians, played by Ju Ji-hoon, Ha Jung-woo, and Kim Hyang-gi as they guide spirits through elaborate afterlife trials. Ma has a minor role in the movies as the God of the House, but his typical film persona molds itself perfectly to this supernatural role. Ma is a senior guardian in Along with the Gods, who was responsible for the ascension of the leading characters. His bold and carefree attitude offers the movies some great comedic relief, and this is even more apparent in the second movie, in which he has a bigger role after offering to bring back the lost memories of the three guardians.
1
The Soul-Mate (2018)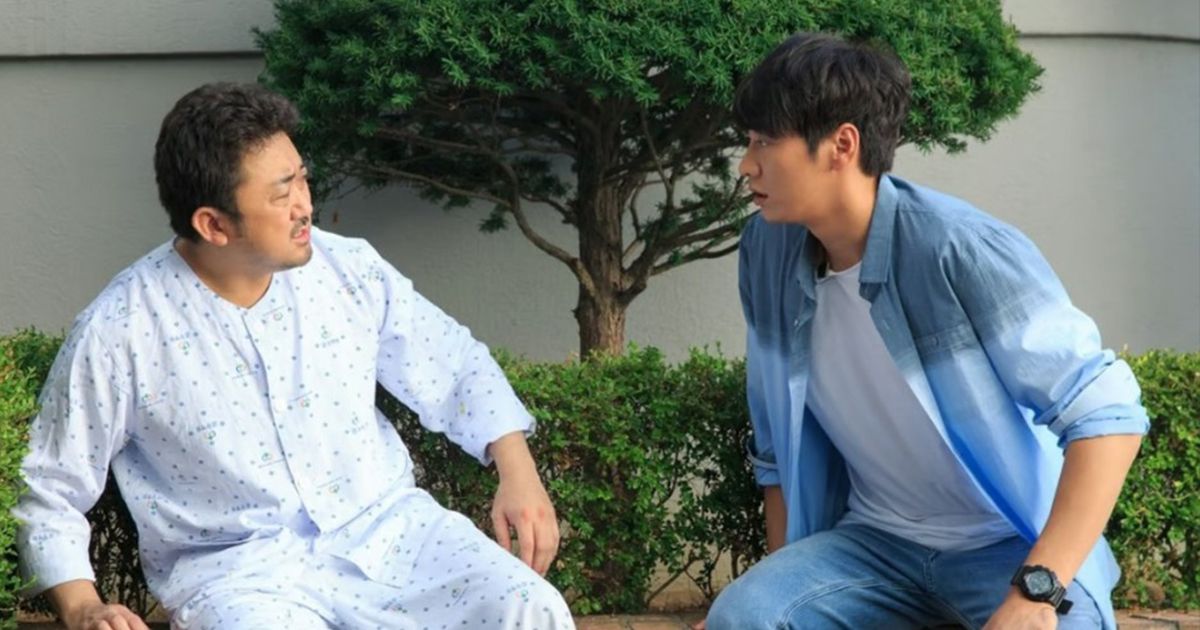 The Soul-Mate is an action-comedy in which Ma stars as a judo instructor and a single father. He appears in the movie opposite Kim Young-kwang, who plays the role of a police officer who is murdered during an investigation. Due to his proximity to the scene of the crime, Ma's character somehow becomes the only person able to see Young-kwang's ghost. After being relentlessly pestered by the ghost, he grudgingly agrees to help solve the case of the police officer's murder.